January 30, 2014 12:00 am
Leave your thoughts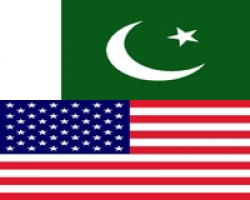 State terrorism and torture
If Pakistan is to address terrorism on its soil, the government must first look at the actions of the state. Governments are servants of the people, voted in to lead by example. Therefore the behaviour of politicians and state authorities must be exemplary, not above the law but within and according to the legislation of a country. Only recently we heard of the alleged misappropriation of counter-terrorism funds by Rehman Malik from investigative journalist Umar Cheemar while victims are dying day by day. Cheema writes in The News International that:
"hardly a single penny of the secret fund allocated to National Crisis Management Cell (NCMC) was used for curbing terrorism as a glance through documents indicates its massive abuse" http://www.thenews.com.pk/Todays-News-13-28064-Counter-terrorism-funds-used-for-gifts-expenses-phones-flowers
How can a state condemn the terrorism of insurgents, such as the killing of the Express Tribune workers, when it has faced numerous allegations with regard to its own conduct with journalists? I could raise some unpleasant details in this area as the colleague of the late Saleem Shahzad, murdered for his honest journalism, that could seriously undermine the standing of some institutions but I am working to support dialogue and peace. Let us just say the official inquiry into the torture and killing of Saleem (without me ever being asked to give evidence) somewhat missed the mark and failed to deliver!
How can state bodies that are asked to account in court for many cases of "enforced disappearances" criticize kidnappings by insurgents?
Knowing that detainees are strung up, beaten, burnt, submerged under water, sexually abused and subjected to other forms of torture in police stations and prisons, how can the state then cry about shootings and beheadings? Even as I write this, Pakistan Tehreek -e-Insaf (PTI) are tweeting about the removal of 31 police personnel related to allegations of torture (more to be investigated). Credit to the opposition party for taking action.
Civilians, their homes and businesses are pounded with army shells in the tribal areas. At the same time, drone strikes annihilate children. How can the state then criticise bombings by militants?
If a state propagates terrorism and torture, it has no moral leg to stand on!
It is as the saying goes' "the kettle calling the pot black".
Read the following definitions of terrorism and torture and now apply these to the state!
Terrorism ' the unofficial or unauthorized use of violence and intimidation in the pursuit of political aims (Oxford Dictionary)
Torture ' Part I (Taken from Geneva Convention)
Article 1
For the purposes of this Convention, torture means any act by which severe pain or suffering, whether physical or mental, is intentionally inflicted on a person for such purposes as obtaining from him or a third person information or a confession, punishing him for an act s/he or a third person has committed or is suspected of having committed, or intimidating or coercing him or a third person, or for any reason based on discrimination of any kind, when such pain or suffering is inflicted by or at the instigation of or with the consent or acquiescence of a public official or other person acting in an official capacity. It does not include pain or suffering arising only from, inherent in or incidental to lawful sanctions. This article is without prejudice to any international instrument or national legislation which does or may contain provisions of wider application.
http://www.hrweb.org/legal/cat.html#Article%201.1
I was able to obtain the following personal testimony from Mohammad Yahiya showing how police and prisons terrorise and torture as part of the War on Terror and as instruments of the state in Pakistan. Those in a state of hysteria about recent terrorist incidents should take an honest look at what part the state may have played in setting individuals down the road of insurgency.
How I was radicalised by the state (allegations of terrorism and torture)
Name; Mohammad Yahiya (not real name).
28 years old.
Nationality; Pakistani.
Religion; Islam
Prior to arrest I was a student of religious affairs and learning at Anwar-Ul-Uloom.
One day I was returning home along with one of my classmates from the Charsadda district Preachers Centre (Charsadda Tablighi Markaz). On the way home, the police arrested both of us under orders from the intelligence Agencies. Firstly, they took us to the district central jail w here we faced situations that we had not expected.

The police officers there started beating us and calling us convicts, terrorists and other offensive names without providing any evidence or charges. This was completely unexpected.

At first, I thought there may have been a misunderstanding and perhaps our arrest was a case of mistaken identity. Whilst in a prison cell, I heard my friend weeping and screaming loudly. After some time they brought him back and took me to the investigation room.

There were about 30 police personnel standing around me. Suddenly they all started beating me with heavy sticks and kicking me. At the time I could not see anything. They were kicking me as if I were a football. They stopped beating me after a while and I was lying senseless, motionless and helpless on the floor. I thought that the torture hd ended but then four police officers lifted me up, and threw me in the air. I landed on the floor. They repeated this four times.

Each and every part of my body was aching and I was bleeding from numerous wounds. The police then tied my hands and legs and threw me in a narrow cell. As it was summer, the cell was very hot. My body was sweating and my wounds were bleeding and attracted mosquitoes and flies. I had received many of the wounds from being hit with instruments used for mending and sewing shoes, called "Raina" in our local Pashto language.

I spent the whole night in the cell. The following morning, Senior Superintendent of Police, Tauseef Haider, came to interrogate me. For a moment I thought that since he was a senior, and presumably educated officer, he would behave like a human being. However, he started questioning me about people, events and issues of which I knew nothing. On his order, police officers then brought in a bucket containing water. Tow of them held my hands tightly and the other two dipped my head in water for minutes. At that time I felt hopeless. Whenever they thought my breath and heartbeat were about to stop, they took my head out of water and started questioning me again. They repeated this procedure about four times.

After the torture session had ended, I asked why they were doing this to me. They replied that my friend was a terrorist and that I was also a terrorist by association.

The night when they had arrested me, they had also taken my photograph and gone to me house. They called my father and showed him my picture asking if he knew me. When he told them that I was his son, they took him to prison and tortured him too. They also searched the family home inch by inch and insulted my whole family. It is considered very insulting in our Pashtun society when an unknown person(s) enters your home without asking or knocking.

When my interrogation had ended, the senior officers ordered that I be taken to another police station. They took me out of the cell but had tortured me so much that I was not able to sit in the police car. So two policemen threw me in a van. At the second police station, they put me in a narrow cell where three other prisoners were already present. There was a small toilet with no door and no fan in the cell. Since it was the summer season and there was no proper ventilation system, you can imagine how it must have felt locked up in the place.

I was given nothing to eat or drink by the police for about 33 hours. My only source of food was from my cellmates who had received food from their families.

I was imprisoned for about a month in the investigation/torture cell. After a month, I was taken to a court. Before they took me to the court, the authorities told me that if i said what they told me to say, it would be better me you and I would be released. I thought that as the police must be aware of the Pakistani law, they might have been trying to assist me. However, after recording a statement I was sentence to two years in prison.

During the first month in prison, I was not permitted contact with family members and my family did not know where I had been imprisoned. During this month, I also had no access to the Quran or other Islamic books, which were banned there.

During my imprisonment, the police used to burn my sexual organs with cigarettes on daily basis. This affected me both physically and mentally.

I spent about two years in the Peshawar Central jail. My friend was tortured in front of me too and on occasions I thought that he was dead after they had suspended him upside down for hours. They police officers would warn that I would be next.

After 25 months, I appeared in court and defended myself. I was then released. Then I decided that I would not live another day in such a system of brutality and injustice so I joined the Mujahideen and the armed struggle against an unjust system. I shall continue my struggle until the destruction of such a system, Insha'Allah.

Mohammad's ordeal started in May 2009.




Links

Asian Human Rights Commission legal framework regarding torture in Pakistan

http://www.humanrights.asia/countries/pakistan/torture-in-pakistan

The Pakistan police torture project

http://www.reprieve.org.uk/investigations/pakistanpolicetorture/

Carol Anne Grayson is an independent writer/researcher on global health/human rights and is Executive Producer of the Oscar nominated, Incident in New Baghdad. She is a Registered Mental Nurse with a Masters in Gender Culture and Development. Carol was awarded the ESRC, Michael Young Prize for Research 2009, and the COTT 'Action = Life' Human Rights Award' for "upholding truth and justice". She is also a survivor of US "collateral damage".

This article, reprinted here with kind permission, first appeared at http://activist1.wordpress.com/2014/01/20/pakistan-terrorism-and-torture-how-i-was-radicalized-by-the-state/

Tags: Asia


Categorised in: Article

This post was written by Carol Anne Grayson