March 4, 2014 12:00 am
Leave your thoughts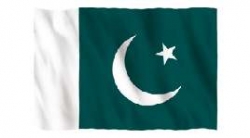 TTP Mohmand Agency deliver news of the killing of 23 Frontier Corps men in retaliation for killing of their men in state custody
I have spent a great deal of my life condemning violent actions whether carried out by state, group or individual. Therefore I express my deep sadness when hearing of the torture and unlawful killing of persons in state custody or the recent execution of 23 Frontier Corps (FC) soldiers by Tehrik -i-Taliban (TTP) Mohmand Agency. The soldiers were executed in retaliation for killings of Taliban prisoners in state custody in Karachi and Peshawar, as detailed in a written statement by Omar Khalid Khurrasani, Mohmand TTP leader. I received this communication from TTP along with a video statement from their own media.
TTP spokesperson Shahidullah Shahid claims that the Mohmand Agency killings were in response to the killing of 23 colleagues in state custody. The Pakistani government have denied extrajudicial killings and dismissed the Taliban claims as propaganda.
Mohmand Agency TTP (earlier photo) and letter detailing FC killings
Abuse carried out by state agencies is a hugely sensitive issue as highlighted by courageous individuals such as Amina Masood Janjua, Defence of Human Rights (DHR) whose husband was "disappeared" in 2005 and those participating in the Voice for Baloch Missing Persons (VBMP) Long March, their aim to "surface"their loved ones whether alive or buried in a mass grave.
Consider how many journalists have been threatened, beaten up, found dumped on the outskirts of a city with a warning not to report on "sensitive" issues again. Drone victim, Kareem Khan was the latest to experience this, tortured for challenging the state on drone strikes which killed his son. My late colleague, journalist Saleem Shahzad, was murdered, his body showing signs of torture after writing a story on the Mehran Navy base attack. Both Saleem and I had previously been "advised" not to report on insurgency and drones. We were planning an anti-drone conference and to film victims at the time of his kidnap.
As an independent human rights campaigner and peace activist, what is hugely disturbing is the failure of the state to listen to and address the wider picture of human rights violations following repeated allegations of enforced disappearances, kidnappings, torture and unlawful killing of detainees in custody.
It is important not to delay during this period of dialogue for peace. These violent crimes and extra judicial killings only lead to intense anger at the glaring double standards of the state and can lead to radicalisation of individuals within Pakistan as discussed in a previous article, Pakistan, terrorism and torture: How I was radicalized by the statehttp://londonprogressivejournal.com/article/view/1724/pakistan-terrorism-and-torture-how-i-was-radicalised-by-the-state
When it comes to torture of alleged insurgents, the principle that "human rights must not be selective" goes out of the window drowned by a baying for blood. Although some might consider state torture and killing in custody a successful solution to dealing with detainees, in reality it acts as a recruiting tool for those that see that the state has a two tier system, one rule for the elite (who seem to get away with almost anything) and another for the majority of ordinary Pakistanis.
Recently I interviewed Taliban on several occasions in line with the All Parties Conference (APC) decision to go for dialogue with insurgents. I spoke with Mohmand Agency TTP regarding their brothers who they claim were tortured in police, prison custody and unlawfully killed. They threatened to retaliate in a statement posted on social media and I asked them to give me time to try to address their allegations as I did not want to see more killings on any side. A friend from Freedom from Torture (UK) offered to put me in touch with a UN representative that had worked on torture to take up this issue.
In the meantime, I contacted Farah Lodhi, a friend at Pakistan's Tehreek-e-Insaf (PTI) party in opposition to the Nawaz Sharif Government and she suggested the name of Major Masood Khattak, former Director General of the Intelligence Bureau (IB), who is also a tribal person. She explained that Khattak had joined PTI and might be able to assist on this matter. I emailed Major Sharif Khan Khattak myself on 13th January 2014 and Farah also kindly forwarded the letter to him and Imran Khan, Chairman of PTI. To date, I have not received a response. Here is my letter as sent:-
Major Khattak (pictured at World Economic Forum) the recipient of my letter raising concerns of state torture

Letter warning of human rights abuses in custody in Pakistan

13.1.2014

Dear Major Khattak,

Farah Lodhi of PTI suggested I make contact with you after I discussed an important issue with my friend.

I am an independent writer/researcher on global health/human rights from the UK and work from personal life experience of having my husband and brother in law and over 4,500 of my community unlawfully killed due to the actions of the US and British governments (not war or conflict). After years of fighting for justice and in litigation there were two ways I could go, seek revenge or use my experience in a peaceful way to help others. I choose the latter. You can check me out on the following two links,http://www.theguardian.com/film/2012/feb/22/oscars-newcastle-nurse-campaigner-film andhttp://www.policymic.com/articles/43111/carol-anne-grayson-incident-in-new-baghdad-producer-talks-anti-drone-activism

I have spent the last few years writing on socio-political issues following the death of my husband which brought me into contact with a Pakistani journalist Saleem Shahzad who was sadly murdered due to his reporting all sides of the War On Terror' (again I did not seek revenge) only to ensure all journalists are protected. Saleem and I ran a website together and were working on a conference on drones to highlight peace and security issues related to their use in line with the work of PTI when he was killed.

I continued writing and campaigning against drones and was aware my work was observed by insurgents for some time and was sometimes able to interview them via a third person. I condemn ALL violence.

In recent months, they initiated direct dialogue and this has proven very educative and useful with regard to working for peace in line with supporting the decision of the APC. I was straight talking from the start, informed them of my non-violence stance and said I did not bow down to any kind of intimidation or threat which was accepted. They were made aware that I work to report all issues with honesty and fairness and will not compromise that. I chose to work unpaid living off small widow's allowance in order to protect my freedom of speech.

We had positive dialogue on the polio vaccine and I was able to interview TTP several times, then Hakimullah Mehsud was killed in a drone strike and had to work to keep dialogue going. Now dialogue is strong and I receive all their statements released to media and often translated for me into English though am learning a few words of Pashto.

Dialogue top priority of Pakistan government http://www.dawn.com/news/1080051/dialogue-with-taliban-top-priority-of-govt-nisar

Yesterday they released a statement relating to the killing of Ch Aslam, warnings related to those that allegedly torture in police stations and prisons. I decided to ask them to give me time to tackle this issue in a peaceful way.

Here is one article on torture in Pakistan http://www.theguardian.com/commentisfree/libertycentral/2010/oct/08/pakistan-torture-prison

Whatever the actions of TTP, a state should not torture and Pakistan is signed up to support this. Torture increases the security risk and puts ordinary people at risk when insurgents strike back. The families of those that have allegedly tortured are now at risk. I thought if I could work on a few basic rights for prisoners it might stop people being killed. Over the years I have been made aware of a numerous cases of enforced disappearances some leading to interrogation and alleged torture. Frankly a state that itself practises torture does not have a moral leg to stand on in terms of tackling the violence of others. States around the globe are meant to lead by example and act within the law.

I have tackled such issues also in terms of behaviour at Guantanamo and Bagram. On Saturday there were protests in Britain, UK, Yemen and several other countries to close Guantanamo and deal humanely with detainees

One way to quell some of the violence in Pakistan in preparation for dialogue is for the state to address the importance of good practice in police stations and prisons in a few simple steps which ought to be happening anyway.

No torture, beating of prisoners

Access to basics regarding food, health care, exercise

Visits from family members and independent human rights persons to monitor well being of prisoners.

I have the support of TTP leadership to discuss rights for prisoners as an independent human rights campaigner and I believe this could be a first step to communication and have many contacts in FATA who know my work and share their experiences.

People are dying in great numbers on all sides and the cycle of violence needs to stop with movement from rhetoric to steps for action. It is surely a time for honesty on all sides.

If the government and political parties are serious about dialogue I am willing to come to Pakistan to discuss any ways efforts can be made towards peace for Pakistanis and also for the world.

I hope you can assist in some way and look forward to your reply. In turn I will try negotiating for TTP support for polio vaccine, not to attack workers though they have told me they are not responsible for all of the killings and am prepared to go with workers to start the ball rolling if successful.

My loved ones are dead and can do nothing for them anymore but I can support others.

Kind Regards

Carol Grayson

End

What affect will state torture and killings of FC have on peace talks?

The government committee dealing with dialogue has according to Dawn News expressed its inability to carry forward peace talks in light of Mohmand incident and due to ongoing violence. There are calls for TTP to halt such activities. TTP had previously stated that if state torture and killings did not cease, there would be retaliation (now in practice) and more could follow. Currently there is a dialogue deadlock. Talks will never succeed unless all parties address these issues swiftly, with honesty and a commitment to ceasing the violence all round. This is what the people of Pakistan deserve.

UPDATE' since writing this article several videos have appeared claiming to show killings or bodies, body parts of FC soldiers. On 20th February 2014, Mohmand Agency stated, "on social media, propaganda is spread by different videos claiming it to be the videos of FC members killed in Mohmand Agency. We haven't released any video of these FC members."

Carol Anne Grayson is an independent writer/researcher on global health/human rights and is Executive Producer of the Oscar nominated, Incident in New Baghdad . She is a Registered Mental Nurse with a Masters in Gender Culture and Development. Carol was awarded the ESRC, Michael Young Prize for Research 2009, and the COTT 'Action = Life' Human Rights Award' for "upholding truth and justice". She is also a survivor of US "collateral damage".

This article first appeared at http://activist1.wordpress.com and was also published in the Tribal Post http://tribalpost.pk/blog/warning-letter-on-human-rights-abuses-taliban-kill-23-fc-men/

Tags: Asia


Categorised in: Article

This post was written by Carol Anne Grayson