November 19, 2014 12:00 am
Leave your thoughts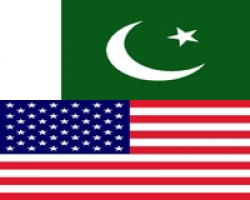 Amina Masood Janjua (left) campaigning to highlight "enforced disappearances" with families (right)
Amina Masood Janjua, Chairperson Defence of Human Rights (DHR) in Pakistan has issued a press release announcing a "high-risk" mission to Swat region of Khyber Pakhtoonkhwa related to "enforced disappearances" extra-judicial killings and ongoing mysterious deaths in internment centres.
Amina's husband Masood, a well-known educator and businessman of Rawalpind and Islamabad became one of the "disappeared" on 3rd July 2005 alongside his friend 25 year old Faisal Faraz, an engineer from Lahore when they vanished while travelling together on a bus from Rawalpindi to Peshawar.
Many innocent people have become victims of the state in Pakistan as successive governments assisted the US with its War on Terror operations after 9/11. Some individuals were kidnapped and sent abroad to be released years later without charge, many festered in Pakistan's prisons and internment camps, their whereabouts often unknown to closest relatives. The law of "fair judicial process" to determine innocence or guilt was in many cases thrown out of the window with human rights violated on a massive scale.
Amina set up DHR to support families of the disappeared, to educate the public and campaign for justice.
Family life badly affected when relatives go missing
DHR latest press statement (9th November 2014)
"Dear All,
You may have come across our reports released earlier about the deaths of enforced disappeared persons who have been detained in various internment centers which have been established under a draconian law namely AACPR (Actions in Aid of Civil Power Regulations).
DHR Pakistan has reports of at least 98 such deaths. We have filed a petition in Supreme Court of Pakistan on 5th November 2014 to address the issue of the mysterious deaths taking place in these internment centers. (see link below and attachment "In the Supreme Court of Pakistan" following this statement)
http://www.dawn.com/news/1142544/commission-sought-to-investigate-mysterious-death-of-missing-persons
A delegation of DHR Pakistan headed by myself shall be leaving for Swat, a hill city of northern province of Khyber Pakhtoonkhwa. The area of Swat is most affected in terms of enforced disappearance and extrajudicial killings.The purpose of the visit is to conduct further research into the matters as well as to strengthen the resolve and will of the terrified victim families to take stand and come forward to institute legal action against the perpetrators.
We are taking up this mission, starting from 10th to 13th November 2014, despite fears of repercussions and certain other risks as the area is still under effective control of military authorities after the military operation of 2009. You are requested to keep a watch on our expedition for the security of the delegation. We shall keep you updated via Facebook, Twitter and email.
Amina Masood
Chairperson
Defence of Human Rights
Email, website, Twitter and Facebook
mrsjanjua@gmail.com , chairpersondhr@gmail.com http//www.dhrpk.org
Tweet: AminaMJanjua On Facebook under Amina Masood Janjua Fanpage
"Justice delayed is Justice Denied"
CJP
Amina Masood Janjua seeks solutions through the courts

Attachment: In the Supreme Court of Pakistan

In the Supreme Court of Pakistan (Original Jurisdiction)
CMA No. ______ of 2014

in

HRC No. 965/2005
Amina Masood Janjua
Verses
The State through MOI etc.
Subject:
Immediate Justice regarding Deaths of missing persons detained in internment centers
Respectfully Sheweth,
Brief facts of the case are:

1) That the petitioner is chairperson of Defence of Human Rights Pakistan which is a human rights organization for the recovery of forced disappeared persons of Pakistan.

2) That the petitioner is representing hundreds of families of the missing person in this Court.

3) That the petitioner became aware of a number of deaths of missing persons who had been declared in different internment centers established under AACPR (Actions in Aid of Civil Power) Regulation 2011..

4) That the deaths referred to in point No.3 above is a relatively new issue and stands quite distinct from the tortured/ bullet ridden dead bodies of missing persons thrown at different places often in body bags.

5) That on further inquiry this petitioner got information, through different sources, and prepared a list of about 98 such deaths which reportedly have taken place under mysterious circumstances.

6) That petitioner due to limited resources could confirm only a limited number of deaths through research. Out of these following cases remained under adjudication in this Apex Court:

a) Gul Faqir son of Issa Khan
Details: That Gul Faqir was enforced disappeared on 12 Aug 2011. Supreme Court was petitioned via CMA No. 4064/13 resultantly he was surfaced as detained in Internment Center Kohat. Family had a meeting with him and found him quiet healthy but hardly after one month of the meeting i.e, on 13 July 2014 his tortured dead body was handed over to the family. His head was smashed and ears and mouth were bleeding. An application from the brother of Gul Faqir is attached as annexure-A.

b) Hafiz Muhammad Jamil son of Jalal Khan
Details: Hafiz Muhammad Jamil was abducted on 18 January 2011 and through the efforts of this Honourable Court via CMa No. 2993, it was discovered that the said detenue is detained in internment center KOHAT under Actions in Aid of Civil Power Ordinance 2011. Under court orders the family was allowed a meeting with the detenue. The family was in great distress when it found the detenue in a terrible condition in CMH Rawalpindi. Fearing for his life a petition number 1840/14 was filed on 5th November 2013 in this August court to save his live. It was a state of emergency but that petition could not be taken up. Dead body of the detenue handed over to the family on 13 Jul 2014. The family was threatened of dire consequences if it dared to conduct post mortem or any other legal action.

c) Hammad Amir son of Amir Bin Mehmood
Details: Hammad was arrested by Police from his home on 17 Nov 2009. A petition No. 4887/13 was filed in Supreme Court for his recovery. He was surfaced in Internment Center Kohat by the intervention of this August Court. The family of detenue met him in Internment center a couple of time. On 24 Aug 2014 father of the detenue was sent for by Interment authorities to hand over dead body of the detenue with explicit instructions to not to conduct post mortem. (An application from father of Hammad Amir is attached at Annexure-B)

7) That this petitioner earlier filed a Petition No. 2996/13 regarding the Internment centers in which worrisome conditions of these Internment
centers had been disclosed to this court and it was requested to address the unlawful circumstances surrounding the whole affairs of these internment centers.

8) In the petition referred to i.e. 2996/13 it was prayed to kindly:

a) Order the Governor KPK and Commandants of 11 Corps Peshawar to immediately make arrangements and establishment of clear procedures to facilitate meetings between detainees and their families.

b) Order the internment authorities in command of these internment centers to proceed in accordance with law, abstain from use of torture (both physical and mental), charge the detainees with a cognizable offence if there is any, and initiate a legal proceeding in any civil court at the earliest.

c) Order the Federal government to declare all the persons under AACPR within one month's time, who are as of yet detained incommunicado.

d) Order that after the expiry of one month's notice by the Honourable Supreme court the AACPR shall lose its retrospective effect.

e) Order that the internment authorities controlling the internment centers (11 corps) must release all those innocent and hand them over to their relatives. Not more than one month deadline should be given to comply by the orders of the Honourable Supreme Court.

9) In the similar case of infamous Adyala-11 this Court has already saved lives of seven missing person.

10) To assist the Court a reference list of concerning cases is attached as annexure-C.
Prayer
In the interest of Justice, along with the relief sought in CMA No. 2996/13 it is prayed to kindly:

1) Form a commission to probe in the deaths of detainees i.e Hammad Amir, Gull Faqee and Hafiz Muhammad Jamil, as well as, 98 detainees as mentioned in annexure C.

2) Bring the responsible of these assassinations to justice.

3) Make a powerful commission to visit internment centers and provide this August Court with the fact finding report, regarding the mysterious conditions prevailing in Internment Centers.
Amina Masood Janjua Chairperson Defence of Human Rights Pakistan
Petitioner in person

Carol Anne Grayson is an independent writer/researcher on global health/human rights/WOT and is Executive Producer of the Oscar nominated, Incident in New Baghdad . She is a Registered Mental Nurse with a Masters in Gender Culture and Development. Carol was awarded the ESRC, Michael Young Prize for Research 2009, and the COTT 'Action = Life' Human Rights Award' for "upholding truth and justice". She is also a survivor of US "collateral damage".

This article first appeared at https://activist1.wordpress.com/2014/11/09/missing-persons-defence-of-human-rights-group-pakistan-on-a-high-risk-mission-to-swat/

Tags: Middle-East


Categorised in: Article

This post was written by Carol Anne Grayson