February 1, 2008 12:00 am
Leave your thoughts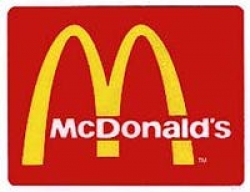 Another week, another education controversy. The news that McDonalds, Network Rail and Flybe will be offering vocational qualifications to be recognised by the Qualifications and Curriculum Authority (QCA) has been greeted with derision, outrage and even acceptance by a number of commentators. However, everyone seems to have missed the point. There is no doubt that these qualifications will not be recognised by leading higher education establishments – a fate which undoubtedly also will befall the new diplomas.
Philip Hensher, writing in the Independent, seems desperately concerned that these qualifications will not provide a rounded 'liberal education' (if, of course, he means a 'liberal arts education', one can't get that in the UK, anyway). He argues somewhat disingenuously that 'a trainee who argued that McDonalds, NetworkRail or FlyBe were corrupt capitalist organisations which ought to be bombed by anarchists is, obviously, not going to get through their training programme.' Indeed, but guidelines for A-level examiners clearly state that any script containing distressingly violent sections must be referred to a specialist team. Displaying either a total lack of knowledge of campus life in the last twenty years or a complete disregard for our current universities, he goes on to say that 'a university which contained nobody intellectual committed to its overthrow would be a useless sort of place'. A noble sentiment perhaps, but again totally irrelevant to the issue at hand. Also in the Independent, John Walsh argues passionately that the days of snobbery regarding academic qualifications are over (again, displaying a bizarre ignorance of the workplace), whilst sending up the new qualifications he has seemed to be championing.
Dismay about the qualifications' lack of rigour is widespread, as is the concern, voiced by Professor Alan Smithers, director of the Centre for Education and Employment Research at Buckingham University, and Sally Hunt, General Secretary of the University and College Union that these qualifications will result in employees being 'locked in' to a career in that particular company, as the qualifications will be too narrow, and applicable to only the certifying institution. However, these concerns, whilst perhaps valid, do not address the real problem with these new qualifications, and that is the record of the businesses offering them.
NetworkRail, which will be able to offer safety qualifications up to PhD level, has been severely criticised in a report on last February's Cumbrian train crash, where maintenance failures by NetworkRail were flagged up as being linked to the fatal accident. Going back further, NetworkRail has had to pay up huge fines for safety failures which were linked to the Paddington disaster of 1999, which claimed 31 lives, and the Hatfield derailment of 2000, which caused four fatalities. Although these accidents happened before NetworkRail took over from the blighted Railtrack, it is clear that they have not learnt from the experience, given the report on last February's crash. What is worst about all this is that an inquiry led by Lord Cullen following these accidents concluded that, from the mid-1990s onwards, there was a serious lack of "properly trained and competent personnel", directly caused by the privatization of the railways. It is certainly an interesting choice to let one of the companies now running our privatized railways issue recognized safety qualifications, when these companies have come under fire for not providing sufficient training to ensure adequately safe railways.
It is, of course, McDonalds who have been in the headlines the most regarding the new qualification scheme, not least because of the endless comic potential in the prefix "Mc-", seemingly added to everything connected with the restaurant chain. The qualification which McDonalds are now allowed to issue is equivalent to an A-level, and involves modules in Hygiene and Human Resources, amongst others. What about McDonalds's record on these two areas? Last November, McDonalds was responsible for a serious outbreak of the infamous norovirus in Minnesota, which has been the subject of an ongoing court case. Food poisoning outbreaks directly linked to McDonalds have occurred in the last 15 years in Britain in the following places beginning with K: Knutsford (fatal), Kendall, Kent (possibly involving semen); and, recently, a McDonalds employee testified in court that the chain receives between 1,500 and 2,750 complaints of food poisoning per year in the UK.
As for human resources, well it depends on how one sees the role of this area in business. If one sees the role of a good human resources manager as comprising the ability to wring long hours with little pay from employees in order to maximize profits, whilst ruthlessly stifling unionization (examples of this are too numerous to start to list), maintaining racist pay differentials (according to an independent survey in Philadelphia), and employing underage workers illegally, then McDonalds has an excellent record in this area.
Last November, the European Air Safety Regulator (EASR) investigated the crash landing of a Q400 Bombadier aircraft, expressing 'deep concern' over whether this plane was safe. Dr. Daniel Höltgen, a representative of the EASR, said: "We are very concerned about this most recent accident and the possible relation with other accidents involving the same plane." FlyBe has, however, repeatedly reassured the public that their fleet of Q400s are absolutely safe, despite the EASR's repeated warnings. In October 2007, the Air Accidents Investigations Branch investigated claims by Flybe's cabin crews that poisonous gasses were leaking into the cabin. The areas in which Flybe will be offering qualifications? Engineering and cabin mangagement.
Fantastic records, aren't they? But the point is not that McDonalds is the devil incarnate – it's just as self-interested food chain; nor is NetworkRail the worst rail company this country has ever seen (that honour goes, of course, to Railtrack); nor, most probably, does Flybe cut more corners than Ryanair or Easyjet. No, the essential problem is simply in the fact that the government sees fit to let businesses run qualifications. Companies are in the business of making money, fair enough, perhaps – but to let these organizations run qualifications, that is yet another instance of how education is being subjected to the rules of the marketplace, and will only have disastrous results.
Categorised in: Article
This post was written by Glyn Salton-Cox