February 22, 2008 12:00 am
Leave your thoughts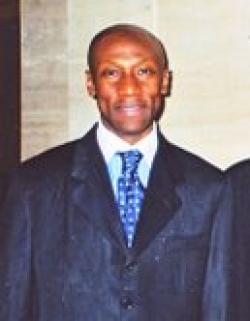 Last week I wrote about the fate of Guy Njike, who was due to be deported back to Cameroon last Saturday to face possible imprisonment and torture. The good news: Guy is still in the UK. The bad news: he is still in great danger.
Less than 24 hours before his scheduled deportation on Saturday, an application for a judicial review was submitted and the deportation order temporarily cancelled. Jeremy Corbyn, MP for Islington North had also raised Guy's case with the Home office. Speaking to the Islington Tribune Jeremy Corbyn said: "I'm very impressed with the character and achievements of this man. He has been of great assistance to other students in his college. I'm impressed with the support he has received from teachers and students all over the country."
In Birmingham, Guy's friends gathered with placards outside Redditch town hall on Saturday morning waiting for the Home Secretary, Jacqui Smith, to arrive at her constituency office. After the protest they were invited to speak to her in person. Smith was already aware of Guy's case as she had received many letters on his behalf the previous day. Anna Orrnert, one of Guys friends at the protest, said: "I hope Jacqui Smith will listen to the concerns of the people of Birmingham and beyond and let Guy stay here with us. We're really afraid for him because he is in danger of being imprisoned as soon as he arrives and he is likely to be tortured again."
On Tuesday I made my way down to Parliament and handed over the petition to stop the deportation of Guy directly to Liam Byrne, Minister of State for Borders and Immigration. I approached him in the corridor just before he was due to appear before the Joint Committee on Human Rights and asked him not to deport Guy. The petition has been signed by nearly 1,500 people, including Lord Joffe, who used to be Nelson Mandela's lawyer.
Student and alumni of Guys' old college, the Institute of Commonwealth Studies, have reacted with outrage to the news that Guy is soon to be deported. Yesterday they staged a protest in front of the institute dressed as judges and immigration officials. They held up a big scoreboard indicating that the UK asylum system has failed Guy on all accounts.
The support for Guy and the campaign to save him has been overwhelming. Guy said: "The one thing which gave me strength in detention was to think about all your support and all what you are doing for me." His friends, colleagues and many supporters have vowed to continue the fight to stop his deportation. Guy's friend Georgia Dent said: "The UK asylum system has clearly failed Guy Njike. We will do everything we can to get the outrageous decision to deport him overturned. We hope that even more people will show their support and tell the government to stop this travesty and let Guy stay in the UK with us. "
If you want to help us stop Guy's deportation please sign the petition:
[iPetition Petition Page]
Categorised in: Article
This post was written by Sara Hall