June 27, 2008 12:00 am
Leave your thoughts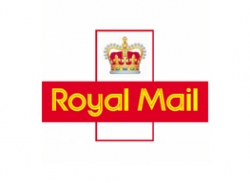 A swathe of closures across the sorting offices of Royal Mail are heralding a new round of major cutbacks, as the company's profits take a dive in the wake of deregulation.
Following a pre-tax loss of £279 million from last year, largely prompted by a major shift to private-sector companies in the profit-making package and business post sectors, regulator Postcomm have now raised the possibility of privatising the industry.
At the same time, it has been announced that sorting offices in Oxford, Reading and Swindon will be consolidated into a single Swindon site from June next year, and Crewe's sorting office could be set for closure with the loss of 600 jobs, if plans to merge the centre with Liverpool go ahead.
At Milton Keynes, postal workers claim that plans to close the centre there are well advanced, and have unanimously voted to take industrial action if an announcement is made which could jeopardise up to 500 jobs. It's rumoured that a merger could see Milton Keynes merge with Coventry and Northampton, affecting 1,400 roles.
In the post offices, continued threats to remove the service's right to handle benefits and pensions could eventually see far more than the current slate of 2,500 office closures.
Even the universal service is to be scrutinised, with Royal Mail boss Adam Crozier saying: "It is vital that we have the opportunity for a real debate' and (we) share the belief as set out in the report that the Universal Service must be sustainable."
The report speculated that the financial position of Royal Mail is so bad that the universal flat-rate service may not be viable in future – Royal Mail are already lobbying the postal regulator to rescind some of its responsibilities.
Despite these massive cuts, which follow attacks on pensions, working conditions and job numbers throughout the service, Royal Mail is also poised to ask for more money from the government.
As previously reported by Freedom, the financial problems of Royal Mail stem from New Labour's early takeup of European legislation designed to open national post services to competition.
As the first country to take on the task, Labour opened up two of the most profitable sectors of the service, business post and packages, to competition, and banned Royal Mail from delivering at the same price as their competitors, while requiring them to deliver their competitors' post through the Royal Mail network.
As a result, the international arms of mail monopolies and private companies in other countries have been able to undercut prices in the UK while using Royal Mail assets to do so.
The result has been a disaster for Royal Mail, as companies have switched wholesale to private providers.
Other European countries have repeatedly put off going through similar processes, with the Dutch government declaring it wouldn't be opening its own markets as planned earlier this month.
The process was heavily criticised by postal workers and unionists, who noted that it would effectively destroy the financial viability of Royal Mail and the universal service before it was introduced in 2002.
Rob Ray writes for Freedom – www.freedompress.org.uk
Categorised in: Article
This post was written by Rob Ray