July 11, 2008 12:00 am
Leave your thoughts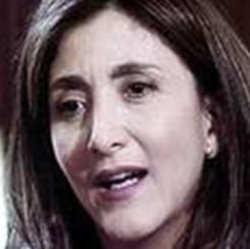 Justice for Colombia is extremely pleased to hear of the liberation of Ingrid Betancourt in Colombia. Ms Betancourt was freed yesterday in a non-violent military operation and has now been reunited with her family. In the past year JFC has worked closely with Ingrid's family, especially her mother Yolanda, in an effort to secure her release and we send our best wishes to them all. We are especially relieved to hear that none of the hostages were injured or killed as has occurred in previous rescue attempts.
JFC supports the comments made by Marleny Orjuela, the leader of ASFAMIPAZ (the organisation representing the relatives of police and military officers being held by the FARC guerrilla group), who has stated her concern for the remaining hostages.
JFC will continue campaigning for a humanitarian exchange of prisoners to take place in an effort to ensure that all those who have been deprived of their liberty as a result of the Colombian conflict can be reunited with their own families. We will also continue to support calls for a politically negotiated solution to the Colombian conflict.

Jeremy Dear

Chair, Justice for Colombia

Keith Sonnet

Vice-Chair, Justice for Colombia

Note: The FARC continues to hold three civilian hostages (Congressman Oscar Tulio Lizcano, Deputy Sigifredo Lopez Tobon and former Governor Alan Jara) as well as more than 25 military and police officers. The Colombian Government holds several hundred FARC combatants as well as several hundred more civilian political prisoners.
Categorised in: Article
This post was written by Justice For Colombia