July 18, 2008 12:00 am
Leave your thoughts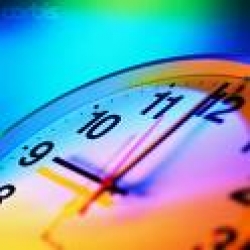 The message is clear: if you're under 16 years-old and outside after 9pm you're a menace to society. No longer will adults' summer evenings be disturbed by the yobs of Redruth, Cornwall, who have little better to do than hang around with their friends, lurking on street corners ready to ruin respectable citizens' nightly strolls.
Whether the police market this as a 'child safety initiative' or a simple curfew, this latest measure continues an unhappy trend to criminalise young people. Rather than tackling the problems which have resulted in Britain's children being some of the unhappiest in Europe, it simply exacerbates them.
The message from Westminster is also clear: this scheme will be coming to a town near you. Even those who should be defending our liberty such as Julia Goldsworthy, Liberal Democrat MP for Falmouth and Camborne, have seemingly called for the scheme to be extended. "This is a very interesting experiment and I will be keeping a close eye on it. It should be trialled properly with a view to rolling it out to other trouble spots in the country if it gets results," she said.
It's not just those who have committed a criminal offence she wants removed, as "simply hanging around on street corners can be enough of a threat."
Police may claim that the summer curfew is voluntary but any parent who refuses to cooperate will be visited by someone from Social Services or receive a parenting order. Something is not voluntary if you face punishment for non-compliance.
The BBC news managed to find a 'stereotypical' gang of youths to interview for their coverage. All wore hoodies, all smoked and all claimed they would defy the curfew. They failed, however, to locate the children "returning from band practice" whom PC Marc Griffen said would also be stopped and searched.
"We want to put the responsibility for children back into the family home," added Griffen. In reality the scheme removes all responsibility from parents as it tells them exactly how they have to look after their children. Stuart Waiton, the director of the campaign group Youth Generation Issues, studied a similar curfew implemented in Hamilton, South Lanarkshire, in the late 1990's. Waiton concluded that such schemes were billed as aimed at helping parents but actually helped undermine to their authority. "Parents, not the state, should decide at what time children come in," he said. Worryingly, a Sunday Times poll claimed that most parents want to see a curfew, but instead of having the state impose one they should take responsibility themselves, allowing flexibility and removing criminalisation.
Not supporting this curfew is not the same as siding with criminals. If people are breaking any laws they should be punished. The majority of young people, however, are not criminals and should not be treated as such. The danger of this scheme is that only those children who don't respect the police and whose parents don't force them to comply are left outside. Relinquishing our public spaces to the anti-social is not the solution. Fear-mongering by the media has already started this. Instead we need to be encouraging people of all ages to go outside and reclaim public areas.
In last week's New Statesman, Suzanne Moore claimed that children need a 'New Deal'. 'They need to be given much more space, both physically and mentally. They need to be seen as full of potential, not evil. Demonising them has proved a self-fulfilling prophecy.' The article brings to attention many worrying facts, ones that should be the focus of local and national policy, instead of simplistic blanket curfews. In the UK only one in five children play outside each day, 3.9m live in poverty and they watch television or use a computer for an average of five hours 20 minutes everyday. According to the Children's Society in 2006 a fifth of children had mental health problems and one in 12 was self-harming. The solution is not curfews or prison – the UK already locks up more children than any other country in western Europe.
In a report published by the Institute for Public Policy Research about youth crime, Carey Oppenheim said: "The problem with kids these days is the way adults are treating them. Britain is in danger of becoming a nation fearful of its young people: a nation of paedophobics. We need policy which reminds adults – parents and non-parents alike – that it is their responsibility to set norms of behaviour and to maintain them through positive and authoritative interaction with young people."
The report went on to say that youth crime should be tackled through the use of sport, drama or arts based activities at which attendance is regular and consistent and a final goal is worked towards. Uniformed activities such as Scouts, Guides, Martial Arts and Cadets where skills are acquired and rewarded through badges, belts and ranks. It concluded that early or isolated use of anti-social behaviour orders, juvenile curfews and boot camps often encouraged criminal behaviour.
Not only does Britain have unhappy children, it also has children who are too fat, too lazy and many who lack basic social skills. Don't go outside, they are being told, because you will be stabbed or attacked by a paedophile, which is only making things worse. Those who dare to risk the dangers of fresh air are now being told that society fears them, so stay inside and play on your Playstation.
Conservative MP David Davis's recent by-election campaign Haltemprice and Howden may have been a political stunt – he resigned over the government's plans to detain terror suspects for up to 42 days – but he was right about one thing: eroding the liberty of the many is not the best way to tackle the crimes of the few. The removal from view of children will not help to solve the problems they face. While the curfew in Redruth is a trial, it is important that society develops a holistic approach to improve the lives of young people and does not think that demonising all children is the way forward. Children should be made part of the community not ostracised from it.
Categorised in: Article
This post was written by Matt Genner