October 24, 2008 12:00 am
Leave your thoughts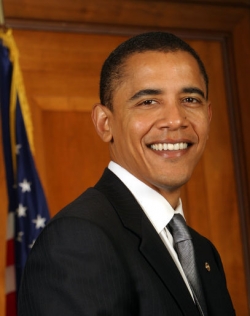 Last week's US presidential debate in New York City saw Barack Obama again criticise Colombia for the "targeted assassination" of trade unionists. The Democrat candidate said that "there have not been prosecutions" for the killings, which he described as occurring on a "fairly consistent basis".
Obama made his remarks after Republican candidate John McCain accused him of not supporting a Free Trade Agreement with Colombia – an Agreement that Democrats in the US Congress have refused to pass due to Colombia's appalling human and labour rights record.
"The history in Colombia right now is that labor leaders have been targeted for assassination on a fairly consistent basis and there have not been prosecutions," said Obama in response to McCain during the debate which was watched by tens of millions of TV viewers. "We have to stand for human rights and we have to make sure that violence isn't being perpetrated against workers who are just trying to organise for their rights," continued Obama.
The Democrat candidate has already spoken out against the ongoing violations perpetrated against Colombian trade unionists on several occasions this year. In February he said he was concerned by reports from Colombia "of the involvement of the administration with human rights violations and the suppression of workers", and in June he told a rally that he would oppose a Free Trade Agreement with Colombia "until I am certain they are not killing union leaders."
However, perhaps the harshest criticism of the Colombian regime has come from former Democrat Vice-President Al Gore who last year refused to share a platform with Colombian President Alvaro Uribe. Gore cited allegations of "deeply troubling" links between Uribe and paramilitary death squads as his reason for pulling out of a conference that boh men were due to speak at.
In separate news, earlier this month Obama received the endorsement of one of Colombia's most famous citizens; international pop star Shakira. "If I could vote I would vote for Barack Obama," Shakira told reporters on October 2nd. It is believed that her endorsement could give the Illinois senator a boost among Colombians living in the US.
Categorised in: Article
This post was written by Justice For Colombia