November 14, 2008 12:00 am
Leave your thoughts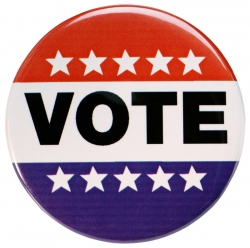 Last week millions of people went to the polls in the US to vote on who they wanted to elect as their next president. As well as this, the various states also voted on a wide range of initiatives and the majority of the results were positive for those of a progressive outlook.
However, some results were very disappointing. The major blow came from the passing of Proposition 8 in California. This was a proposal which was funded and promoted by the Mormon Church and which will lead to the Californian constitution being amended to not only ban gay marriage within the state – a reversal of an earlier decision by the Californian Supreme Court – but will also ensure that any gay marriages that are performed elsewhere would not be legally recognised within the state. Similar proposals were also passed in Florida and Arizona, while Alabama passed a proposal to ban any unmarried couples – gay or straight – from adopting children. On the plus side, legal challenges have already been made against the Californian version, on the grounds that the intuitive itself is unconstitutional and there have been mass protests against the Mormons within California since its passing.
There were also quite a few votes on drug laws, again with mixed results from a progressive point of view. Michigan passed a proposal to allow medical marijuana and Massachusetts voted to decriminalise the possession of one ounce of it. California voted against decriminalisation, but encouragingly, also voted against a proposal to ensure that anyone convicted of a drug office would have been expelled from public housing. Other proposals in parts of Hawaii and Arkansas were passed to ensure that the possession of cannabis will now be the police's lowest priority. On the downside, two measures in Oregon and one in California will ensure that there will be greater penalties for drug use and sale, albeit the passage of both measures in Oregon will ensure that the more severe proposal will not come into force.
Other states voted on measures regarding abortion and it was good news all round. South Dakota voted against a measure that would have banned abortion in all circumstances other than rape, incest and the mother's health. Colorado voted against a measure that would have given full legal rights to fertilised eggs, banning abortion outright and making doctors and the mother liable for murder. Meanwhile, California voted against a measure that would have meant the parental notification of any teenage pregnancy and would have ensured that there would have been a mandatory waiting period before being able to choose an abortion.
Quite a few states voted on measures regarding public health and almost all were good news. Montana voted in favour of making the state ensures that children who do not have health insurance are covered; Wisconsin voted in favour of effectively guaranteeing health care for all within the state while Arizona voted against a measure that would have prohibited the state from helping to finance health care. Michigan voted in favour of stem-cell research and Washington state voted to support the training and certification of long-term health care workers. The only downside was a vote in Maine to scrap further funding of its public health care scheme, but it does mean that the original scheme remains in place.
Three states voted to strengthen democracy: Maryland vote in favour of allowing early voting, an independent commission will now re-draw electoral boundaries in California, instead of current partisan commission, and in Connecticut 17 year olds will be able to vote in Presidential Primary elections if they turn 18 by the date of the main election. Two states voted on proposals on affirmative action: Colorado voted against such a measure, while one passed in Nebraska, but this is subject to legal challenges on the validity of the signatures which were collected to get the measure in the ballot in the first place.
Other notable measures passed included the legalisation of euthanasia within Washington state, following the lead of Oregon, and numerous states voted to increase funding for public transport, renewable energy and public parks.
Categorised in: Article
This post was written by Demetrius Notice