January 30, 2009 12:00 am
Leave your thoughts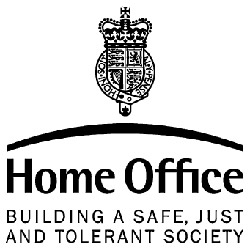 The National Audit Office (NAO), a government watchdog, warned last week that the UK asylum system was developing a new backlog of asylum cases. This is on top of the existing backlog of around 335,000 asylum cases which have piled up under the "legacy cases programme".
According to the NAO there have been some improvements since a new system of reviewing asylum cases has been introduced in 2006 but it is still not efficient enough. The NAO also criticised asylum refusal decisions by officials, which in more that one in ten cases were "poor or not fully effective".
One of the people who bear the brunt of the inefficiency of the UK asylum system is my old mate from university Guy Njike from Cameroon. He fled imprisonment and torture and hoped for protection in the UK and for an opportunity to re-build his life. He has now been stuck in the asylum system for nine and a half years, despite always following the legal requirements to the letter. The strain on Guy of having to live in limbo and fear of being returned to Cameroon is considerable.
Cameroon is a dangerous place for those who speak out against the authorities. Yesterday, Amnesty International published a report detailing gross human rights violations by the Cameroonian authorities, including killings and torture. The report describes a very similar human rights situation to the one which Guy Njike fled in 1999. Worryingly, members of Cameroonian civil society predict that 'the situation has the potential to deteriorate'.
While the Cameroonian authorities continue to crack down on all forms of dissent in their country, the UK authorities take their time to grant Guy and others the protection they need. Last February Guy was detained and very nearly deported back to Cameroon. Luckily, his deportation order was cancelled and he was released from Oakington detention centre. He continues to live in fear of being returned.
While Guy was released, many more asylum seekers are being "dumped and forgotten" in UK detention centres, according to a report published by the London Detainee Support Group (LDSG) on Wednesday. The report identified 188 detainees who had all been held for more than a year, in one case for eight years. LDSG criticised the practice of indefinite detention as inefficient and ineffective and highlighted the distress and psychological deterioration of the detainees. Ahmed Abu Bakar Hassan, a genocide survivor from Darfur, who has been detained for 27 months, said: "The door is locked, no window. I feel suffocated. I feel that I'm locked up in a room and the keys are lost. I'm disconnected from life."
Immigration Minister Phil Woolas seems unconcerned by the many reports and studies highlighting the failure of the UK asylum system. He has his own interpretation of who is to blame for the mess: In November he blamed immigration lawyers and refugee charities for playing the system. This month he called for changes to the "outdated" Geneva Convention, which guarantees protection to those with a "well-founded fear of being persecuted for reasons of race, religion, nationality, membership of a particular social group or political opinion".
If Woolas really believes that revising the basis of international humanitarian law is the way forward to tackle the crisis, it is hard to imagine any real reform of the UK asylum system. Without real reform, UK tax money will continue to be wasted on indefinite detention and inefficient decision-making, and people like Guy and Ahmed will have to continue to live in limbo and fear.
Categorised in: Article
This post was written by Sara Hall