February 20, 2009 12:00 am
Leave your thoughts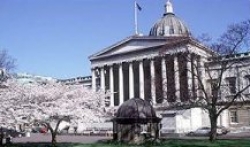 Ethical Investment campaigners at University College London (UCL) were celebrating over the New Year with the news that UCL has finally – after more than two years of energetic student campaigning – adopted an Ethical Investment (EI) policy. From the initial Freedom of Information Act request detailing that UCL was the largest known university investor in the arms trade – with more than £1.5m of stocks- an EI policy & an Ethical Investment Research Committee (EIRC) are now in place. The committee has student representation and can be approached by any UCL student, staff member or alumnus regarding a particular investment, details of which are now freely available. Campaigners with disarmUCL are confident that the remaining shares in the arms trader Cobham plc will be sold in the near future.
How did we get to this point? From back in December 2006, disarmUCL has brought together a broad coalition of campaigning groups, including UCL Union Amnesty, People & Planet and Stop The War societies. We don't share identical views on EI but the diversity of our politics and campaigning approaches has made us stronger. We built support among the student body by petitioning, holding speaker events, passing union motions and by more media-friendly stunts – dressing up as arms traders and holding a mock graduation ceremony from "the university of war", or by introducing fake gravestones into the heart of the UCL campus.
Crucially, we focused on our alumni network – not only another pool of campaigners who care what their old university is up to, but also a vital source of revenue for UCL, which has been aggressively seeking donations from ex-students for a number of years. We managed to convince UCL Council – UCL's management body – that both reputational and financial harm was being done to the university by its continued investment in the arms trade and its refusal to listen to students. Letter writing, while hardly the most dynamic of tactics on its own, proved vital in this regard. We were not only loud but also "professional" – UCL council members were impressed by our research not only into Cobham's activities, but also into the financial rewards of ethical investment. We could not have got to where we are today if we had not used this diversity of tactics; from powerful visual actions to painstaking research into the ethical investment dividends of the Church of England.
Skill and resource sharing is fundamental to ethical investment campaigning. We have enjoyed the benefit of advice from CAAT, People & Planet, campaigners from St. Andrews University and Wolfson College, Oxford, among many others. "We are convinced that campaigners on campuses around the country can launch ethical investment campaigns, learning from and improving on the efforts of disarmUCL and others. Universities can no longer afford to ignore the voice of their students", says Sara Hall, a long-standing campaigner with disarm.
DisarmUCL is by no means finished yet. Some £400,000 of arms shares remain on UCL's investments portfolio, and UCL's latest quarterly investment record shows investment in a whole array of ethically questionable corporations. Now that we have the review committee in place at UCL, there should be no need in the first instance to initiate divestment campaigns that may take several years to come to fruition – applications can be simply submitted to the EIRC.
And considering that we now know that UCL invests in several high profile fossil fuel extraction companies, the mining industry, the Daily Mail, and Nestlé (despite UCL Union's boycott of all Nestlé products), we don't foresee that members of the review committee will be have much time on their hands.
Craig Griffiths is a third-year student at University College London. Further information about the campaign is available at www.disarmucl.com
Categorised in: Article
This post was written by Craig Griffiths