March 13, 2009 12:00 am
Leave your thoughts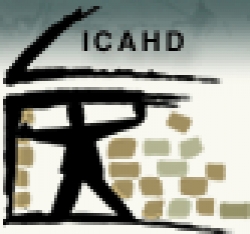 Dr Bill Wilson, SNP MSP for the West of Scotland, has lodged a Parliamentary motion calling attention to the stand taken by 21 Israel Prize laureates who have called for an end to the destruction of Palestinian homes in East Jerusalem. Dr. Wilson explained his motion, "Yesterday I learned of the brave ethical stance of these individuals, daring to speak against the human rights abuses of their government, during a meeting with Angela Godfrey-Goldstein, who is an Action Advocacy Officer for the Israeli Committee Against House Demolitions (ICAHD).
"I was delighted to welcome Ms Godfrey-Goldstein to my office but horrified at the catalogue of crimes and downright lies perpetrated by the Israeli Government she informed me of. I condemn all terrorist actions, but Israel's state terrorism is so massive, brutal and systematic it almost defies belief.
"I urge the European Union not to upgrade Israel's trade status. Appeasing tyrants does not work. Sanctions helped bring down apartheid in South Africa. They should be used to bring down Israel's Bantustan system too."
Ms. Godfrey-Goldstein commented, "Finally, some Israelis with a voice are starting to understand. We in ICAHD have long since realised that home demolitions sow hatred and the desire for revenge (the Israeli Defence Force stopped punitive demolitions years ago because they found it to be counterproductive).
"We in Israel must stop creating the conditions in which terror thrives. We are only shooting ourselves in the foot with these occupation policies."
Dr. Wilson said, "I agree with the remarks of Ms. Godfrey-Goldstein. It is wonderful to see Israeli activists recognise some of the terrible problems that the Palestinians have had to face. I hope that this is just the beginning of widespread Israeli recognition of the need to treat Palestinians as human beings and equals."
This article originally appeared on the website of the Israeli Committee Against House Demolitions – www.icahd.org
Categorised in: Article
This post was written by Laura Taylor