September 11, 2009 12:00 am
Leave your thoughts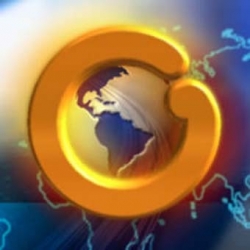 The national director of Venezuela's telecommunications agency (CONATEL), and minister of housing and infrastructure, Diosdado Cabello, announced on Monday that a request has been lodged with the Attorney General's Office to open a criminal investigation into private television station, Globovision. The investigation would aim to establish criminal liability over statements broadcast by Globovision calling for a coup d'état and for the assassination of Venezuelan President Hugo Chavez.
Cabello denied claims by Globovision that the legal proceedings were aimed at curbing freedom of expression.
"We've never initiated legal proceedings over freedom of expression, only for violating the law," he said. "We are not regulating freedom of expression," he added, explaining that the new procedure against the privately owned television company is for the "open and reckless violation" of regulations which the station is obliged to abide by.
"The owners of Globovision go around saying anything to defend themselves," Cabello continued, "but they don't address the fundamental issue, that is, they are violating the law."
"They call for assassination [of the president], for a coup, and that is crime. There is no excuse whatsoever…" he declared.
"The case of Globovision has nothing to do with freedom of expression, but rather to do with violation of the law. The calls for assassination and a coup, is slightly different to saying something rude on TV," he responded, when asked about offences allegedly committed in some late night talk shows on state owned television station, VTV.
In addition to incendiary statements by talk show hosts and guests – some of whom have called for Chavez to be "lynched" – Globovision regularly broadcasts pre-filtered text messages running along the bottom of the screen that often make calls for the violent overthrow of the government, for a coup and for the assassination of the president. This constitutes incitement to violence and would be part of the investigation Cabello argued.
Penalties that can be applied for criminal use of the airwaves range from a 72 hour closure up to the revocation of a broadcasting concession the CONATEL chief explained. "When a television station calls for a coup and assassination, something has to be done," he stated.
Cabello also said that investigations into a number of privately owned radio stations that are operating illegally, without broadcasting concessions, or with concessions that have expired, are continuing. On August 1 Cabello announced that 32 radio stations and 2 regional television stations operating illegally would be taken off air and the concessions for those frequencies granted to community and public media. A further 29 private radio stations are slated for closure, the minister confirmed last week, while decisions on the remaining 177 stations found to be operating without a valid license are still pending.
Cabello also reported that the 102.3 FM frequency previously operated by the Caracas-based Circuito Nacional Belfort (CNB), will be granted to the National Assembly.
Nelson Belfort, president of CNB and the Venezuelan Chamber of Broadcasters argued that the radio frequency should not have been handed over to the National Assembly, because CNB is appealing the radio closure and a decision by the Supreme Court is still pending.
However, Cabello said CNB had never received government authorisation to broadcast on that frequency.
Despite the measures, the majority of the country's radio stations remain in private hands. Private owners control 472 of Venezuela's FM stations, 243 are local community-based operations and 79 are public, of the country's AM stations 184 are privately owned and 26 are public.
In television, more than 60% of broadcasting concessions (65 stations) are in private hands, while just under 35% (37) are community-based and six are state owned television stations.
Cabello also denounced that a fake bomb was found outside the front doors of the CONATEL offices Monday morning. The minister categorised it as an attempt to intimidate the media watchdog.
However, he countered, "This is not going to intimidate us. We are determined to do our job and we will do it making use of the argument that they have never respected: the law…and how it hurts them that the law is for everyone. That's the biggest pain for them: that there are no privileges, that they can't just make a phone call to reverse a decision against them."
The role of the private media, which is closely aligned with the opposition, is heavily questioned in Venezuela, due to the fact that in 2002 much of the country's privately owned radio, television and print media, supported a two day military coup against the Chavez government, and in some cases, such as RCTV (which has since had its public broadcasting concession revoked, but still broadcasts via cable and internet), participated directly, filming and broadcasting prepared statements by military generals involved in the coup.
Categorised in: Article
This post was written by Kiraz Janicke