June 11, 2010 12:00 am
Leave your thoughts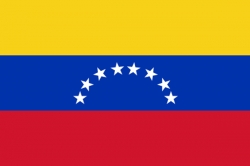 Venezuela's Mission Sucre, a scholarship programme for attending public universities, which was created in 2003 to increase access to higher education, will graduate 9,315 students this June, and currently has 555,172 enrolled in courses, President Hugo Chavez announced during a Nursing School graduation ceremony this week.
Among the students graduating with two and four year degrees this month are 4,485 in nursing, 4,313 in education, 210 in environmental management, 112 in communications, 117 in local development management, and 78 in law.
President Chavez also announced the approval of 84 million bolivars for the new nurse's salaries as they move on to work in the country's vast network of free public health clinics. This money comes from the profits of the state-owned telecommunications company, CANTV, which was nationalized in 2006, Chavez said.
The nurses will work in state and local clinics, as well as the national Barrio Adentro Mission, which was founded at the same time as the Mission Sucre and has since expanded primary health care access to more than 95% of the population through a bilateral accord with Cuba.
During the graduation ceremony, Chavez also announced the inauguration of a new campus in Miranda state that will offer eight programmes of study and serve an initial class of 597 students.
To improve the Mission Sucre, the government plans to carry out a thorough investigation of the major problems affecting it in the coming months, including conflicts between administrators and professorial staff and delays in some programmes, according to Minister for University Education Edgardo Ramirez.
"The goal is to conform one sole team that has the conviction and collective conscience to carry out a diagnosis of the Mission Sucre, in order to identify where the weaknesses and obstacles are with the purpose of strengthening this important educational programme," said Ramirez.
The Mission Sucre was created to provide access to two and four-year higher education degrees to Venezuela's historically excluded, majority poor population. It has produced around 60,000 graduates since its founding, and is administered under the broader Bolivarian University of Venezuela, which offers five year degrees in a broader range of programmes, including medicine and political science.
The college is known to have an orientation toward social justice and the integration among academic disciplines, and its programs frequently involve extensive community development work. The student body is organized into many political groups that advocate participatory democracy and oppose US imperialism in Latin America.
In 2008, the government announced plans to build 20 new university campuses expand 30 currently existing ones, adapt university programs to address issues relevant to their geographical region, and to overhaul the admissions system by eliminating aptitude exams and managing open admissions.
Categorised in: Article
This post was written by James Suggett