September 24, 2014 6:14 pm
Leave your thoughts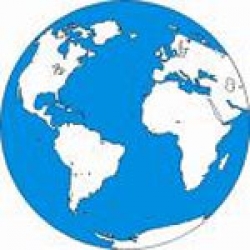 FOR IMMEDIATE RELEASE
Voices of Hope in a Time of Crisis
November 8, 2014
The Cooper Union, New York City
Surrounded as we are by crises, it can sometimes seem like there is no hope. But whether it's climate change, conflict, food security or inequality, there is a solution. We call it localization.
Featuring leading figures in the global-to-local movement, "Voices of Hope in a Time of Crisis" will go beyond single issues to connect the dots between environmental breakdown, the global economic crisis, social unrest and our personal wellbeing. Hosted by Local Futures (formerly known as the International Society for Ecology and Culture), the organization behind the popular film "The Economics of Happiness", the event will take place at the Cooper Union in New York City on Saturday, November 8, 2014, from 10am to 6pm.
According to Local Futures' Director, Helena Norberg-Hodge, "Localization is a win-win strategy that is equally relevant to both the global North and global South. It allows us to tackle some of the most urgent problems of our time – climate change, for instance – while at the same time actually increasing our own well-being."
Helena Norberg-Hodge is just one of the speakers in an impressive line-up of cutting-edge thinkers, writers, and activists, including Truthdig columnist Chris Hedges, GRITtv journalist Laura Flanders, Sacred Economics author Charles Eisenstein, local finance expert Michael Shuman, education critic Manish Jain, Dharma teacher Catherine Ingram, local business pioneer Judy Wicks, Nigerian poet and activist Bayo Akomolafe, UPROSE Executive Director Elizabeth Yeampierre, and musician and philanthropist Peter Buffett.
This event will also celebrate the launch of the International Alliance for Localization (IAL), which will seek to connect the growing number of individuals and organizations dedicated to exploring new approaches to today's ecological, social, and economic problems. The IAL will provide a forum for cross-cultural support and collaboration, and offer a united and powerful international force for positive change.
Categorised in: Article
This post was written by Voices of Hope in a Time of Crisis