August 30, 2015 12:00 am
Leave your thoughts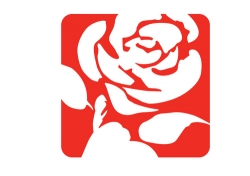 "When the dust has settled, we will still all be Labour. Let's conduct our debate on the basis of comradeship and unity in action against the damaging agenda of the Tory Party" Andy Burnham
First there are Wild Roses: hybrids and mongrels,
The dog, shrub or piebald, the tabby, the reds;
The weed you mistook but it blooms just the same,
Leaving hips for the autumn and petals when dead.
Then there's the Old Garden roses – the old school,
The old guard, the stagers, the legendary:
The Bourbon, Perpetual – timeworn and hoary –
Moss and Noisette, Ayrshire, Ramblers and Tea.
Finally, the middle ground or your Modern Roses –
The centrists, the broad church, the popular touch:
Floribunda, the future; Climbing and bright;
Hybrid Musk and Rugosa – fresh-scented, new blood.
So, these are your roses: all species, varieties,
Blooms, bushes, crossed hybrids, non-climbing and fixed.
Traditionally found in a bed on the left, not
A plot to the right or the centre of things.
So who would have thought that a garden of 'roses'
Could grow so haphazardly, spread without rules?
A century of breeding, of labour, undone
In the name of appearing most unlike a rose!
Categorised in: Article
This post was written by Simon Cockle