September 20, 2015 12:00 am
Leave your thoughts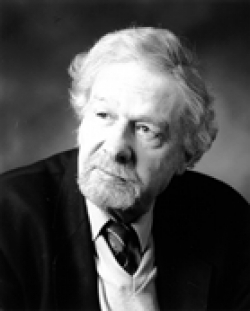 Jack Goody, who died on 16 July, aged 95, was a social anthropologist whose influences were Marx, Weber and Freud among others. He was from the generation of left-wing scholars whose experiences in the 1930s and the Second World War were to shape their approach to academic research and influence their entire outlook on the world.
Goody had a very fertile mind and, like his contemporaries Christopher Hill and Eric Hobsbawm, he was very productive. He was to author over 30 highly original books on subjects as diverse as the growth of literacy, writing and the organisation of society, the development of the family, inheritance and kinship, the culture of flowers and food, cooking and class and modes of production. Again like Hill and Hobsbawm, Goody always wrote in a clear style with the minimum of jargon.
Born in 1919 to a Scottish mother and English father, Goody grew up in St Albans. He won a scholarship to read English literature at St John's, Cambridge, in 1938, where he came into contact with Hobsbawm and other scholars who were attracted to the left.
In his ambitious last book, Metals, Culture and Capitalism (published in 2012), Goody writes about Europe and the Near East from the Bronze Age onwards, but he begins on a personal reflection stating that "my life has been much influenced by the Hunger Marches of the miners of my youth, by my serving in a regiment of Nottinghamshire miners in the war, by friends as Bevin Boys on my return, by the work of the Tavistock Institute in the coalfields after the war, of political activity of workers in the Fife coalfields, and by the attempts of Arthur Scargill and others to fight to keep the industry in this country."
On the outbreak of war in 1939, Goody immediately joined the army and was to fight against Rommel in North Africa. Captured by the Germans during the fall of Tobruk in June 1942, Goody was to spend nearly three years as a prisoner of war in Italy and Germany.
During his time in the POW camps, Goody discovered two volumes that were to have a decisive impact on his future, JG Frazer's The Golden Bough and V Gordon Childe's, What Happened in History?
After the war, he returned to Cambridge to complete his studies and later carried out fieldwork in Ghana. Goody began producing pioneering comparative studies of the cultures, societies and economic development of Europe, Africa and Asia. In what is perhaps his most famous book, The Domestication of the Savage Mind (1977), Goody challenges the division between so-called "primitive" and "advanced" societies.
He was especially interested in challenging notions of Europe's supremacy and uniqueness which he saw was related to the growth of imperialism and colonialism.
Jack Goody's work shares some affinities with that of Victor Kiernan, Edward Said and Martin Bernal in uncovering the influences of the East on the West and vice versa.
His historical critique of "Eurocentrism" can be found in books such as The East in the West (1996) and The Theft of History (2007).
In Renaissances (2010), Goody takes a new look at the concept of the European Renaissance and argues that it was only one of many similar "renaissances" that can be found in the histories of China, India, Judaism and Islam over the course of many centuries.
In this volume, Goody dismisses traditional histories of European medicine which trace its foundations to Greece and Rome to the exclusion of the Arab, Jewish and Asian contributions; this is a "notion that displayed some of the features of what it is not entirely wrong to describe as racist thinking," he says.
In all his books Goody is concerned with "big picture" issues in historical perspective such as inequality, which is what makes his work so deeply stimulating and readable.
While his approach was clearly influenced by Marx, Goody did not describe himself as a "Marxist" – as far as I am aware – but he did say that he was "not a non-Marxist".
He remained strongly associated with the left, writing occasional articles for New Left Review and sitting on the editorial board of Past and Present journal. Jack Goody also gave a talk to the SHS at Marx House.
An extended interview with Goody conducted by Eric Hobsbawm can be found here:
http://www.sms.cam.ac.uk/media/1117872
Categorised in: Article
This post was written by David Morgan