November 27, 2015 12:00 am
Leave your thoughts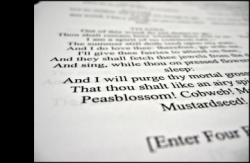 Survivors sleep in the ruins
where a single flower grows,
petals falling in the storm
that turn the dust to blood.
A scattering of bones
among the frozen heroes,
their monuments speaking silence
as the carved stone crumbles.
An unforgiving peace
where the wild dogs wander
to the end of unending night.
The wounds are voiceless mouths.
When the music is heard
it must echo the sound
of fire raging in the heart,
of ice flowing through the soul.
Geoffrey Heptonstall
#@geoffreywrites
Categorised in: Article
This post was written by Geoffrey Heptonstall