December 30, 2015 12:00 am
Leave your thoughts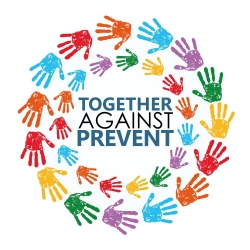 He could never understand how London buses managed to squeeze around corners the way that they did.
Mohammad sat in the window seat at the very front of the upper deck. His mother sat beside him.
As the bus turned the corner, it looked as if it was going to crash into the circular window on the first floor. Mohammad could see the Imam standing staring out of the window. Imam Izzedine was coming to tea later. He looked out of the circular window without seeing the bus so perilously near. The Imam always looked as if he were fast asleep most of the time.
"Mohammad! Mohammad!" urged his mother impatiently.
"Allah help me! The boy lives in a dream world… It is our stop. We need to get off. Come on, son. Your Dad will be annoyed if we are late. I have tea to prepare…"
Mohammad jumped off his seat and hurried after his mother. They got off the bus and, taking a firm hold of his hand, his mother set off down Horseferry Road.
Walthamstow was home. Vibrant, noisy, colourful and full of mouth watering smells. Mohammad looked wide eyed with wonder. There, across the road was Uncle Nassim urging passers-by to try his fish – fresh fish perfect for any shish or mash or whatever shshsh anyone could want. Uncle Nassim had a deep sonorous voice that sang out the 'sh' sounds in a way that made Mohammad laugh.
On their side of the pavement stood Uncle Haj Ibrahim's 'Emporium'. Mohammad really hoped that his Mother needed to go there.
His heart leapt with joy when he felt his arm pulled into the colourful Emporium. Mohammad ran towards the little glass cabinet that made his Uncle's 'Counting House'. Uncle Haj Ibrahim sat at his desk with neat piles of golden pounds in front of him. Mohammad thought that, if he were really good, one or two of these shiny objects could be his.
"Mohammad! My boy!" beamed his Uncle as he lifted the little boy on to his knee. "And has my favourite nephew been a good boy?"
"Yes!" exhaled Mohammad excitedly. "But Uncle, I am your only nephew…"
"Clever boy! Clever little fellow! That observation is worth at least half this little shiny pound…"
Mohammad looked a little disappointed. Even he knew that he could not have half a pound since nobody could cut through it.
"Let me see," mused Uncle Haj Ibrahim. "Who was born after midnight tonight?"
"The Prophet Jesus Christ Praise Be upon Him. He was born in a manger and his mummy and daddy had to run away from nasty people!"
A pound seemed to move up into the air and mysteriously land in Mohammad's lap. His face lit up. He knew exactly what he was going to do with it.
"So, what will you spend your well earned pound on?"
"Marshmallows. Marshmallows." shouted Mohammad excitedly. "I am going to share them with my best friend Ariel."
"Ariel," mused Uncle Haj Ibrahim. "Ya Allah. Praise be to Allah. You are a Muslim, tonight is the birthday of the first Christian and your best friend is a Jew… Wonderful. Wonderful. Allah-u-Akbar."
Mohammad stared at his Uncle's huge beard moving up and down as he intoned his brief few words. He laughed without really understanding much. But then adults say so many things that he could not understand.
Mother, impatient again, dragged Mohammad off his Uncle's lap, politely acknowledged her brother-in-law and walked off speedily with much heavy shopping.
Arriving home, Mohammad ran to the sitting room where his father had just finished his prayer. He turned around and smiled at his son as he rolled up the prayer mat.
Mohammad excitedly told his father about the pound that he had earned.
"Issa really spoils that boy with his endless pound coins…" protested Mohammad's mother.
"Ah! Mohammad will be a child only once. Let him enjoy the little that he gets…"
The parents smiled at each other as Mohammad run from one to the other to plead to be taken across the road to Mr Cohen's sweet shop for the Marshmallows. Mr Cohen was incredible. If some bag of sweets cost one pound and fifty pence and all the buyer had was a pound, he would open the bag, disgorge its contents and ask the child to pick the proportion of the bag that would cost one pound. The child would use pretty tweezers to lift each sweet to help the calculation to a successful conclusion.
Mohammad was in for a lovely surprise. He loudly worked out that if the bag had sweets for one and a half pounds, then for one pound he could have two thirds of it.
"Clever boy! Ah! Clever boy!" and Mr Cohen gave Mohammad his big surprise. He did not open the bag. He handed it sealed and told him that because he was such a clever boy, he could have the third third as a special prize!
Men started streaming into Monammad's house and filing quietly into the front room. There were seven of them. Mohammad knew that with his father and mother, there will be nine grown ups meeting. His father had insisted that his wife attend the meeting. One or two of the other men looked a little uncomfortable but were too polite to say anything. They had too much respect for Mr Haj Ibrahim whose younger brother actually ran an excellent Emporium.
"Come Mohammad. Come, my son. Sit here by your father's side. Listen to what our wise friends have to say and learn from their stories."
Mohammad loved these Thursday evening meetings. They often had fantastic stories about great Islamic heroes – like Salahuddin who liberated Jerusalem and let the enemy stay on and live in peace. Or Bilal who was the Prophet's, Praise Be upon Him, Muezzin. There were so many others who were great swordsman who fought injustice wherever it arose. And the beautiful love stories of Khalila wa Dumna or the beautiful poetry of al-Mutannabi. There was another beautiful world hidden in these narratives. And when the Imam read passages from the Holy Qur'an, it was magical.
Tonight, though, Mohammad was confused. The men were not telling stories or reading beautiful passages. They were discussing something called 'Prevent'. He could not understand what it meant or why the men were getting so angry. There was a great deal of shouting.
"This is wrong," said Uncle Haj Ibrahim. "Wrong. They want us to shop members of our family, of our community. They want our teachers to tell on silly adolescents for saying the sort of things any defiant adolescent shouts out."
"This is as sinister as McCarthyism…" said Mr Sharif who was the headteacher of Mohammad's primary school.
"They are now calling anyone who opposes bombing Syria a 'terrorist sympathiser'… So much for British democracy and freedom of speech!" shrieked Mr Masri who ran the local Arabic bookshop.
It took a great deal of effort and much tea drinking to calm things down. During the tea interval, Mohammad pulled at his father's sleeve.
"Daddy?" whispered Mohammad.
"Yes, my son."
"What's Prevent?"
"It is a Government project. They want everyone to tell the police about naughty people…"
"But we should tell about naughties…" explained Mohammad.
"It's not as easy as that my boy…" His father looked uncomfortable.
The meeting resumed.
"We need to make a decision on how we are to respond to the Prevent requirement to inform on anyone suspected of being radicalised," explained Mr Haj Ibrahim.
Mohammad's eyes were getting a little heavy – what with the copious amounts of delicious foods, lots of sweet drinks and no adult with time to stop him cheerfully filling his eager mouth at will he felt rather happily replete. Now, he suddenly woke up at that long interesting sounding word "radicalisation" uttered by his father. This is too much. Just as he was beginning to work out what "Prevent" might mean, they threw out "radicalisation". Adults were so silly. He could throw out difficult words too.
"Hakuna Matata!" shouted Muhammad.
The grown ups all stopped talking and turned their eyes on to him.
"Hakuna Matata!!" Mohammad repeated.
The silence was deafening. Mohammad began to worry. Had he done wrong? Is Daddy going to be angry? His hand felt in his pocket for the Marshmallow bag. It was still there. Safe, sound and eager to melt in any receptive mouth.
"What did you say, Mohammad?" asked father severely.
"Hakuna Matata…" whispered Mohammad tremulously.
The adults looked to each other for enlightenment.
Mohammad's mother looked at him and said softly, "Supercalifragilisticexpeallydocious."
More adult eyes looked up. Looked down. Looked around.
Uncle Issa Haj Ibrahim laughed and shouted, "Yabadabadoo!"
Mohammad so wanted to join in the developing game: "Radicalisation!" he contributed.
A brief silence was immediately followed by guffaws all round.
"Heffalumps…" suggested Imam Izzedine.
"Puffickly preposserous…" added Uncle Nassim.
"Prevent…" shouted Mohammad.
The adults shrieked with hysterical laughter. This encouraged Mohammad. Clearly the word "Prevent" was even funnier than "radicalisation".
"Prevent…
Prevent… Radicalisation… Prevent…" iterated Mohammad through a mouth bursting with marshmallows amidst the joyous laughter of grown ups.
Categorised in: Article
This post was written by Faysal Mikdadi