June 27, 2016 7:58 pm
Leave your thoughts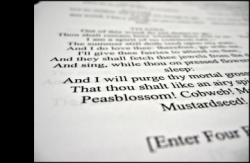 We woke as strangers on an offshore isle,
a wilderness where the jackal roams
among the bones of hopes licked clean.
The queens have lost their consorts.
Pictures fall from gallery walls.
Words in the dust will fade unread.
Here is noise in place of harmony.
The actors stand still and speechless.
In the Reading Room is an empty chair.
This is the end of the story.
Categorised in: Article
This post was written by Geoffrey Heptonstall