August 5, 2016 12:00 am
Leave your thoughts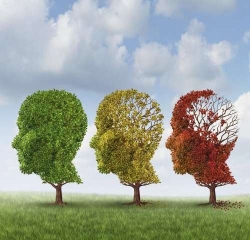 As age stealthily creeps, seen by all, unnoticed by those dimming eyes of mine;
As pleasures of the palate and the flesh are replaced by the gentle invisible wine;
That wine begotten of long forgotten memories erstwhile buried in work and surviving
That which we do when we rush, run, strive, accumulate and spend as if borrowing
A more life that we never had and never asked for and never dreamt of or day losing
Because we were immortal and invincible and so full of life's love's endlessly inward oozing.
Some memories, unbidden, suddenly jump up before that mental eye that never sleeps.
And we watch the memory unfold like an old scratchy film roll circularly reliving the past.
I went for a walk near the Wishing Well – satisfied with an early lunch and refreshing hot drink.
I had woken up earlier with Wordsworth whispering in my ear, without rhyme or reason:
"Though nothing can bring back the hour
Of splendour in the grass, of glory in the flower…"
I loved the lines but dissented from the sentiment.
There is still splendour in the grass and glory in the flower –
If only we would all just look and see – look and see.
I walked up a steep hillock surrounded by deep May greenery
Gently swaying this way and that – and peace engulfed my very soul.
And, as I struggled over mounds and stones, happy and sunny,
There, before my impaired little eyes, swayed a little pink Cyclamen.
With it, the portal to that sleeping memory, opened and deluged my conscious state.
I was a child again – bending clumsily to pick a Cyclamen
In the mountain side of that Lebanon of so long ago.
By my side stands a gentle giant who was my father
Patiently waiting as my clumsy little fingers lost more Cyclamens than gathered.
His booming voice shook hill and dip asking who I gathered flowers for.
I answered that I collected for my sister who loved Cyclamens,
And he asked again having not heard my childish voice
So I spoke up as another Cyclamen tip fell off a pulled stalk.
He laughed and told me to hasten for he wished to avoid the rush.
Looking around I saw an empty landscape where rush could not be
But then I was used to the ways of men and their quirky thoughts.
I walked on above Upwey's church and thought that it would be good
To visit and meditate on these thoughts in peace and gentle silence.
I retraced my steps down the steep hill and, forgetting age and lassitude;
I climbed over a stone wall, swung over and landed in the graveyard
Side by side with a sharp piercing pain in the thigh
Which, upon uphill walks, rebels against any exertion not necessitated
By urgent need – as a child holds its ground against the arm that drags it.
Seated in my favourite corner, I reflected on the suddenly emerging memory.
Where from and why seemed unimportant queries –
What mattered was why the Cyclamens and the Wordsworth lines –
Maybe it was "emotion recollected in tranquility"
That gave birth to these memories – prompted by the poetry.
And, in the cool silence of this ancient house of prayer
The answer came reverberating through thick peeling walls:
"The splendour in the grass, and
The glory of the flower"
Are not gone but abide in that bower
We call our little all encompassing soul
Whose portal is our memory – all in all
Keeping every little experience, sight and thought
Alive and ready to spring forth when there is naught.
Categorised in: Article
This post was written by Faysal Mikdadi