April 30, 2017 12:00 am
Leave your thoughts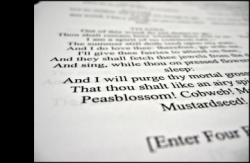 I met Nietzsche last Thursday night as he lay dying in his sister's house.
She had told me that he made a lot of incomprehensible noises
Left alone in the arms of his unceasing insanity
As Elisabeth looked forward to Hitler's visit so she could give him the will to live,
Which he turned into
der Wille zur Macht
Because, like all tyrants, he preferred power to living.
I went into the insane patient's room – wary of incomprehensible noises.
I held his shrivelled hand and asked him how he felt today.
"No one converses with me beside myself
And my voice reaches me as the voice of one dying…"
I thought that this was not a madman – he was indeed dying.
"With you, beloved voice, with you, the last remembered breath of all human happiness…"
And, for the first time in my long life, I understood this mad giant.
For I, too, have but one voice that speaks to me
And that, being Palestinian, no one else wishes to hear.
For we have become invisible, dumb, deaf and ghostly;
Our land made of the quick sands of oppression and cruelty
Diminishing our history into oblivion and creating realities that are no longer ours
So that, unheard, we, too, speak alone as if we "were two"…
Ageing is good, for it unclutters the mind and sharpens the soul –
Invisible and departing, I shall never cease to talk
Even if mine were a tremulous voice in the wilderness where no one hears –
The words travel and move and keep going for all eternity;
Until, one day, they will reach the ear of the soil wherein is seeded the human conscience;
Which will then bloom and grow into yet another cynical "Never Again" pretty rose.
And another people will have but one voice talking to itself.
Unheard. Alone. Deafened. Spectral.
Categorised in: Article
This post was written by Faysal Mikdadi