October 6, 2017 2:20 pm
Leave your thoughts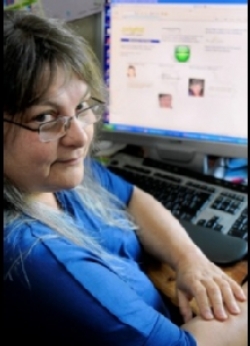 In Chris Tookey's Better Criticism [Arena Books], a cogent and carefully written analysis of criticism itself, he quotes UK theatre critic Michael Coveney that although everyone's entitled to an opinion, that is not an example of criticism per se.
As a critic himself of many decades, Tookey bemoans the continued disappearance of critical guidelines throughout popular culture in the west. And, with the help of an inordinate number of quotes, mostly by fellow critics, he makes a cogent case for rigour, despite the inevitable decline.
The focus of the critic must be calibrated to include an understanding of the form or genre, as well as the subject under discussion. Merely to opine that one likes, promotes, or favours this or that film, football match, party leader or deity is to reduce every cultural construct to a preferred ice cream flavour.
We'll return to Tookey's new book in a moment, but the wider implications of his premise embrace a pivotal flaw in Cathy Otten's otherwise scathing account for OR Books, With Ash on their Faces. Though she's just as serious as Tookey about his own subjects, her background and upbringing have fashioned her into a very different sort of journalist.
Even as I write this, the renowned international human rights lawyer Amal Clooney has just announced the reinvigoration of her campaign involving the United Nations – and its members including Iraq – against the atrocities still being suffered by the "Yazidi people as survivors of Islamic State war crimes." Clooney has been raising awareness of
these outrageous events for several years on the international stage.It's difficult to understand why her work wasn't considered in even a footnote of Otten's book.
Make no mistake – Otten's well-resourced reportage of Kurdistan's beleaguered religious and ethnic minority Yezidi people provides an important record for any future they may have. Recycling her many articles about the complex changing fortunes of the region, including disturbing interviews with those directly affected, has allowed her a
unique insight into the see-saw of power controlled by national governments and regional factions alike.
What doesn't quite work is that tricky matter of focus. Her reports remain just that, producing an almost aleatory structure of her story, as opposed to that of the Yezidis. The book is tagged with the sub-title "Yezidi women and the Islamic State." It almost goes without saying that the treatment by ISIS [Islamic State of Iraq and Syria] of
its captors offends the very notion of humanity.
The title itself is meant to deepen our understanding of the intensity of the women's resistance, given their impotence as kidnapped slaves. Rubbing ash over their faces was meant to put off their captors who use rape as a weapon.
That Otten has chosen to highlight both the plight and courageous tactics of women in particular is admirable, especially given their perception as social inferiors. But the focus of her narrative blurs the message because it makes assumptions about its readership.
What's unclear is the level of prior interest and information anyone may bring to the subject. If I'm as typical as most, that wouldn't be all that much. Of course, as a responsible cultural analyst I've heard news reports over the past few years, and read the odd article about Yezidi, Christian and other ethnic abuse by Islamic State. Though I'm very pleased to get the opportunity to learn more from someone who's dedicated much of her life to an intimate understanding of the issues, Otten's presentation leaves me feeling I've read a kind of dissertation whose every reference I need to re-visit before moving on.
She's so tethered to a visceral as well as an intellectual understanding. My reading experience feels like trying to grab handfuls of slippy mercury, the facts falling into mud underfoot.
Even the use of Otten's spelling is confusing. She refers throughout to "Yezidis", when nearly every other reference cites the ethnic minority as "Yazidi"… as per Amal Clooney, and press articles by such as Raya Jalabi and Emma Graham-Harrison, all equally immersed in the evolution of their socio-political journey.
The difference between the accounts of specific incidents detailed in a single article and the continuity required for an entire book depends most of all on structure and the intended readership. Where Otten succeeds is presenting the blanket of loyalty which comforts every one of the victims of ISIS brutality. But it's a patchwork affair.
Whether her blanket covers the male survivors who have given themselves the freedom to reveal to Otten the horror of their individual journey, or her reports on the degrees of abuse meted out by various factions to Yezidi women, young and old, as well as their children, the book is not structured as a driving narrative. The effect on the uninformed reader is a confusing bombardment of incidents. And, because there's neither a chronological direction of travel, nor a focus on just one or two main characters, those incidents unwittingly become a list rather than story.
Sadly, such a repetitive reportage amid such minimal context can prove counter-productive. It's perfectly understandable why Otten has referred to the women survivors by false names, and why the descriptions of their homes and places both of torture and safety are minimal. But it's a choice that she cannot sustain, and we're left with too many questions unanswered. Perhaps the most elusive is her reluctance to reveal very much about herself. That heightens the isolation we feel as readers… not much distinction between the main characters within a context that cannot even be anchored to the persona of the author.
Of course, if Otten's book is meant for a more specific audience, one already familiar with the changing landscape of the troubled borderlands of Kurdistan, Turkey, Iraq, and Syria, then many of the references will make more sense. Though I suspect the litany of year-on-year abuse will be preaching to the converted.
As it is, the book reads too much like a collection and distillation of her various articles over the years. It needs the focus of fiction, where one character takes on the persona of many, their tragic abuse and eventual escape conflated into a story which even uninformed readers can identify with.
I wish Otten had borrowed Amal Clooney's strategy for the press, for the United Nations, and for the courts of law she addresses. It's built around her Yazidi client Nadia Murad, whose abuse as a kidnapped woman sold into serial slavery for sex and household drudgery, represents others with similar stories. It allows Clooney to demonstrate the complexities of their horrid mistreatment without equivocation. And it frees her as their champion to become an even more effective critic of their criminal abusers.
In other words, she exploits the extrapolation from the one to the many, hewing a path we can follow, though it leads to dark places indeed.
Taking a cue from the sub-title of his book – Ten Commandments For A Dying Art- Chris Tookey addresses that sense of a targeted overview, organising his catechism of criticism like some pop-culture Moses. And, in that sense alone, his book and Otten's can intersect in an imagined Venn diagram of reportage. The primary circle of intersection might justly be labelled Process.
Although I've never met Cathy Otten, I should declare an interest in reviewing Chris's book. During my own ten years as London Editor of Film Journal International I first met Chris as a colleague at the daily screenings we both attended, and then at meetings of the Film Branch of The UK Critics Circle. I also knew his wife who worked in the film industry, as did I. And, when Chris gave me the honour of becoming Chief Researcher on his widely acclaimed book A Critic's Guide, I got to know him as a person.
What this current work affirms is his affable manner, unquestioned intellect, and an ability to be both serious and find the humour in accepting a changing world. There is much we don't agree about, especially given our different interpretations of the socio-political scene against which we measure our critiques. But I trust Chris' honesty and admire his willingness to put himself on a firing line often peopled by an ever-increasing vacuous crowd of Tweeters and Facebook ranters.
It was with no little degree of apprehension that I found a script on my reading pile when I was a development executive for BBC Television Series. It was a dramatisation of P. G. Wodehouse's famous porker The Empress of Blandings, and to my surprise, it was by Chris. Till then I'd had no idea he was anything but a film critic. As I read, my apprehension turned to delight almost instantly – it was a fine piece of work adapted not only with great respect, but a solid understanding of the dramatic process. I had no hesitation in recommending the project to the Head of the Drama Series department as a serious contender for our forward planning. That the script was passed over by the Channel controller was, I felt, a big mistake.
But it's that pesky business of process which I feel has left Chris' Ten Commandments with a critical gap. Like Otten's recycled articles, he's relied heavily on some previous references quoted in A Critic's Guide. Whereas that book quite rightly allowed the quotes themselves to provide entertainment for readers craving a giggle, for those laughing at as well as with the pontificators, Better Criticism purports to critique all aspects of contemporary culture.
So it's all the more surprising that so few of the quotes of others, as well as his own, concern the vital process of the subject in question. There's no way in the space of this review to address the plethora of such quotes, so I've had to pick and choose to make some general points.
And, just parenthetically, this brilliantly researched book could benefit from a comprehensive index – though that would undoubtedly double its size!
Chris's Oxford education raises him head and shoulders above those opinionated amateurs increasingly beloved of media editors, largely in pursuit of some elusive honey to trap fickle readers. Although my own higher education included a less salubrious New York City university, my degree courses in Literature and Fine Arts introduced me to classical critical works by Aristotle and Plotinus as well as the pioneering social critique of Lincoln Steffens. I totally agree with Chris that such touchstones are being hammered into dust by those who have precious little preparation as critics.
One of the bugbears of my own varied career as a practitioner/performer, a director and teacher of directors, a producer and script executive, as well as a writer and critic has long been the misunderstanding of so many people who are part of the process of collaborating to bring entertainment to audiences. And that's before critics can get their mitts on them. By far the most glaring of these are first the attribution to a director of aspects often in the control of others, and to actors for choices equally out of their hands.
The process of getting a show off the ground and onto the stage, or a film that screens or streams into the eyeballs of eager fans, is arcane to say the least. As Chris points out with cogent force, a critic needs to be aware of, but does not have to have played an active part in theprocess, any more than a restaurant critic needs to be able to rival a Michelin-starred chef before considering what ingredients and techniques have been applied to create the dish being tasted. But they still need to be able to make the connection between the process and the result. Otherwise, we're into that "I like this" or "I don't like this" non-criticism. Which, presumably, is the raison d'etre of Chris's book.
Another general point is the way Chris writes about a certain, now retired US theatre critic John Simon. While describing his style several times as "acerbic," and admitting that most of his colleagues expressed great antipathy towards him, he seems to downplay the viciousness and even racism of his reviews, in favour of emphasising the erudition and precision to be expected by a Harvard graduate who was raised in pre-WWII Hungary. As Chris reveals, Simon became most well-known over the decades for his poison-pen descriptions of the physical appearance of actors.
To be fair, Chris tries to redress the balance by quoting the late Roger Ebert's pithy observation that actors can't help how they look, any more than Simon can help looking like a rat. I'm focusing on Chris' heavy reliance on John Simon quotes because I happen to have known him during the mid-1960s. He was just beginning to earn a reputation as the enfant terrible of diatribe, and I'd recently been invited to join the nascent La MaMa Troupe under the direction of Tom O'Horgan, then emerging as the superstar and saviour of American theatre along with writers Sam Shepard, Lanford Wilson, Paul Foster, and Rochelle Owens. For reference Tom directed Hair on Broadway and the West End, as well as Jesus Christ Superstar.
It was Paul's expressionistic Tom Paine and Rochelle's pseudo-hillbilly allegory Futz! about a farmer in love with his pig which caused John Simon to fulminate and write with a pen filled with bile. Although he never singled me out, all of us in the Troupe were by turns amused and disgusted by his rage and homophobic references every time the media shone a spotlight on his castigations.
The most important thing about Simon's pieces at the time was the phoniness of his published judgments. It was only after we'd encountered him in the many shoulder-rubbing events and venues that fuelled the off-off-Broadway scene, that he admitted to us that the magazine he wrote for paid him precisely to rustle up such provocation, without ever expressing what he might actually feel. The closest he came to revealing himself in public was in a debate hosted by The Village Voice and covered by all the uptown media mainstream. We in the Troupe as well as those writers who later became some of the most lauded in American theatre history, all challenged him with an intellectual force that floored him. And, for once, shut him up.
Now, Chris couldn't have possibly known about that. So I read his somewhat sneaky admiration of Simon's "acerbic wit" with more than a little reserve. And even though he takes some other critics to task for including irrelevant physical characteristics in assessing performances, Chris himself introduces another controversial critic Bernard Levin as being "diminutive." He doesn't actually compare Levin to that misshapen social critic and poet Alexander Pope, but it certainly floated into my mind when I read that. And I know whom I consider to be the better pen wielder.
Although his 10-point codification of what makes a good, even a great critic is more than convincing, many of the chapter sub-headings might easily be re-routed elsewhere. What those sub-sections allow is the space and confidence to pit the quotes of others alongside Chris' own feelings about aspects of critical analysis. For although his focus inevitably sharpens to the world of cinema, he's equally comfortable including critiques of restaurants, music, and literature. Some of these mini-essays, always beautifully honed as writing, perhaps reveal more about himself than the subjects being discussed.
Early on Chris claims, nay protests, he's biased neither left or right. Yet his choices and between-the-lines often belie such neutrality, despite, among others, a relatively even-handed assessment of the late troubled journalist A. A. Gill.
Almost inevitably, he chooses to quote from right-of-centre papers to introduce fairly amusing, even downright hilarious quotes about left-leaning artists, or their works. And he adds his own voice in that tone as well. This often confuses the subject matter of, say, a film, with the political affiliation of its makers.
The book is full of these, yet no balance of bias, for example, is noted in labelling that great director John Ford as particularly right-wing, comments on capitalism notwithstanding. I may have missed it, but can't remember even one quote from avowedly leftie journalist Jeff Sawtell, an equally articulate and informed writer for the Morning Star, the only communist daily in the UK. There's also a fair amount of reference to homosexuality as a pejorative concept, particularly when coupled with the left-wing affiliation of a filmmaker or artist.
Given all that, Better Criticism is worth reading by anyone with an interest in the way assessments of popular culture continue to disturb our world. Nowhere has Chris dished up so appealingly his overview of that world than in the sub-sections on Hazlitt and Ruskin. Without any irony in a work examining changing 21st century mores, Chris's careful and caring mini-essays about two of the most influential 18th century writers and critics informs nearly all else under his scrutiny.
Judged on each's own merits, it's Chris Tookey's sure hand at adjusting the focus of his important study that ultimately has the edge over Cathy Otten's subject of equal importance. Both are worth a read, but it's Chris who'll get you chuckling.
http://www.orbooks.com/catalog/ash-faces-cathy-otten/?utm_source=London%20Progressive%20Journal&utm_medium=review&utm_campaign=Ash

Categorised in: Article
This post was written by outRageous!