July 30, 2018 12:00 am
Leave your thoughts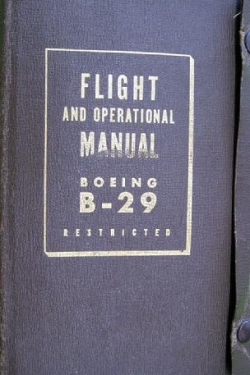 RTFM? Baffled by those initials? No, it's not the latest in cool social media acronyms, but an older caveat, dating back to early 20th century military slang. When every piece of engineering kit was issued with instructions, inane questions from the "lower ranks" were often met with a disdainful recommendation to "Read the fucking manual."
The phrase and especially its implied castigation of the ignorant, quickly spread into civvy street. Some imported the original wording, while the "F" word became variously rendered as Fricking, Funny, or, in print, F**king.
From Bang-Bang You're Dead To How Can I Help You?
As more and more organisations and companies introduced helplines and then call-centres to deal with pesky after-sales complaints, it became the short-hand jargon among retail help-line callers confronted with some pretty feeble questions about products gone wrong. Here's a much-quoted telephone exchange between a customer and long-suffering advisor Matt about a recently purchased appliance:
Customer: If you're not supposed to eat at night, why is there a light bulb in the refrigerator? And how do you change the bulb? Matt: You can't be serious. RTFM.
Sociologists have long proven that any profession or group uses tropes such as in-group favoritism to create social unity and self-esteem. Over time, their unintended consequences include truly inflated feelings of superiority over group outsiders as well as mere allegiance to it. Gangs, mobs, huge crowds and rallies… the RTFM mind-set is both origin and rule-book.
You versus The In-Crowd
If you've ever had a file kept about you, it may well contain marginalia coded for the benefit of the in-crowd. One of the most common is 2S2L which translates as "too stupid to live." Not only is this a clue to contemporary attitudes between people with legitimate quandaries and those trying to do their jobs, it also raises vital social questions about the essence of Education.
Most of life's daily problems and activities, of course, are not accompanied by any codified manual, let alone a definitive helpline. Friends and family may be well-intentioned, but very few have expertise to be trusted. Nothing new. However much those flat-earthers want to protect you from falling off the edge, well, uhm… the earth is still round!
Nowadays, of course, there's the world wide web, but is that really so much better?
We can search solutions from a plethora of online advisors, any of whom may or may not command respect both for their alleged qualifications as well as the relevance of their suggestions. But how can we rate the info and advice offered? Search engine algorithms are amazing, yet swallow us up in a Moby Dick sized whale-pod of websites in an instant.
I'm probably one of the very rare nerds you know patient enough to sift through thousands, even millions of results when I'm immersed in research. For health issues, we can consult Dr Internet for every medical syndrome from asthma to the Zika virus. Those Internet Fix-It people will happily guide you through flat-pack furniture assembly. Online party political manifestos and comparative economic forecast graphs are ever-ready to explain real-politik versus democracy nuances. And, oh, yes, don't forget the vast array of Internet Sex and Gender Advice, addressing every detail of our nether regions – and I don't mean Holland!
Consulting strangers for sexual advice is nothing new and has for well over a century been offered in books, magazines, and newspapers, albeit increasingly graphically in more recent decades. While offline publications have tended to juxtapose sexual queries with complementary advertising, the online equivalence vie for the most authoritative and independent voice.
But, what at first appears to speak with no vested interest, very often is commercially branded, and sometimes within a public-private partnership.
This is to set the scene for just one of the consequences of sexual activity, namely the conception, birth, and care of children. As ever, we're talking western world mindsets.
RTFM – with the emphasis on the F word
There are no etched-in-acid blueprints or official manuals or anything definitive about the whole kid thing. Talk is cheap. We're genetically hard-wired to yield to our sexual urges, in other words, to fuck but not to procreate. We're equally hard-wired to go goo-goo at round-faced, big-eyed babies, encourage their smiles and rush to help ease their distress.
The first is our evolutionary shared solution to keep the species going. Procreation, however, is a cultural concept that might inform social policy. Our reaction to the young of our kind – and, by the way, to other animals such as puppies, apes, and elephants – ensures we carry enough empathy to rear our kids till they come of age. The values we may share or impart are acquired, not innate.
But decades of systematic family fractures have had the unintended consequence of individuals dangling in ignorance, misinformation, and saddest of all, unawareness of the effect on future generations. The whole matter of choice, the bedrock of democracy, has been very subtly removed.
Politically it's a divide and conquer approach to confrontational politics, supported from an equally divisive break-up of media messages. Wherever solutions are sought, however heartbreaking the problems from genomic modelling to university entry criteria, where's the national debate? If it can be found at all, wheezing in some rubbish skip, it pongs bigtime with the stench of vested interest.
Good news/bad news… that's not the point. Whatever the specifics, we all know something just ain't right! To illustrate, I've skipped through blooming meadows about fragrant childhood, and trodden on some stinky, sticky kid-traps, too.
I think they form an image of the chaos framing our view of what society is actually for. It's a mishy-mashy mush, so, in no particular order:
– Teenage pianist Lauren Zhang wins 2018 Young Musician of 2018. The 16-year-old took the title after playing Prokofiev's challenging Piano Concerto No 2, accompanied the City of Birmingham Symphony Orchestra.
– A 12-year-old girl and a 13-year-old boy were treated for puncture wounds in separate incidents miles apart along the bay of New York's Fire Island, the first such incidents in the state for 70 years.
– UK health minister delays supply of legally prescribed cannabis oil to treat symptoms of extreme epilepsy in 14-year-old autistic boy in Northern Ireland.
– Prince George poses for 5th birthday photos.
– 17 men charged in India with the gang-rape of an 11-year-old deaf girl in the city of Chennai. Police say the main perpetrator was a lift operator in her apartment block, who allegedly drugged the girl and invited other men to assault her.
– There's been a spike in the number of permanent exclusions from England's schools, with heads blaming cuts to mental health and behaviour programmes. The Department for Education figures show a 15% rise in the number of pupils expelled from state schools between 2015-6 and 2016-7, from 6,685 to 7,720.
– June 2018, Brownsville Texas warehouse incarcerating unaccompanied toddlers and older children while parents' asylum cases await hearing. The American Academy of Pediatrics warned last week that "highly stressful experiences, including family separation, can cause irreparable harm to lifelong development by disrupting a child's brain architecture".
– 17-year-old Alyssa Carson is fulfilling a life-long dream, being prepped by NASA as an astronaut on its first Mars voyage.
– UK's Office for National Statistics reveal a 25-year fall in unhealthy teenage behaviour, including falling rates in promiscuous sex and pregnancy, cigarette smoking, illegal drugs use, alcohol consumption, and fewer arrests.
– ITV's The Voice Kids is won by Daniel Davies, 14, from Pontypridd, Wales. Daniel has been given a bursary worth £30,000 towards his musical education.
– The House of Lords and Select Committee reports reveal children are being recruited by UK police forces to infiltrate gangs and act as informants.
– The recent row over Parliamentary pairing when a Tory MP turned up to vote despite his obligation to be absent because his pair was on maternity leave, poses the wider question that the UK has no constitutional position on pregnancy. Extensive research over some decades conducted by Swedish academics show that over 75000 women worldwide lose their jobs just for getting pregnant, and a growing number of women are afraid to tell their employers, though companies deny the consequences.
– In Uganda and Nigeria Christian church leaders are accusing small children of witchcraft, advocating beatings, maimings, torture, even killing to drive out evil spirits from villages.
– As part of a UK workforce of some thirty-two million people, Scottish unemployment over the past 4-5 years has halved from 14% about 7%. This is explained by more young women choosing to continue their education, leaving more young men opting for insecure, low-paid jobs at under £8 an hour.
– The British Heart Foundation welcomes draft legislation affecting Manchester primary and secondary school children which will ensure they'll be taught basic first aid, such as dealing with head injuries and calling emergency services. More advance lessons will include CPR and the use of defibrillators.
– The Nuffield Council on Bioethics said that changing the DNA of a human embryo could be "morally permissible" if it was in the future child's interests and did not add to the kinds of inequalities that already divide society.
– In another devolution of the business of actual governance, ISCA, the certification body of company secretaries and administrators, has acknowledged that the policy of universal credit which was meant to amalgamate various benefits for the poorest families, are not fit for purpose and its failure to consider the actual welfare, especially of children, is causing great hardship. This has been exacerbated by severe cuts in social care budgets, and the unwillingness of private landlords to rent to families on benefit.
The Final Acronym? RTFM – FASCIST

Categorised in: Article
This post was written by outRageous!