November 11, 2018 12:00 am
Leave your thoughts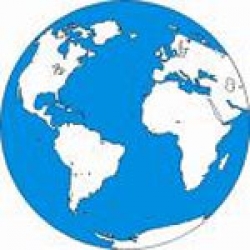 Some time ago I found myself in Paddington Central, a development of office and residential buildings near Paddington train station in London. I ' d accidentally walked into the glass and metal concave and what appeared to be a public space, albeit one surrounded by the usual corporate outlets; green grass, a sort of amphitheater, people sitting around eating and drinking and a busker packing up. It appeared pleasant, but there was something artificial and menacing here. Upon investigation I discovered that it was not really a public space at all, but a privately owned square subject to undisclosed laws and regulations laid down by the corporation that owns it.
The commercialization of public spaces in British cities and elsewhere in the industrialized world is going on apace.
It is a key element in the movement to lay claim to our cities and neighborhoods, and whilst the curse of gentrification is hard to miss, privatization of public spaces goes largely unnoticed by a weary populous beaten down by the relentless pressures of modern living, unaware of the devious ways of big business and the corporate state that supports it.
Peaceful Protest Denied
Unsurprisingly, the privatization of public spaces (POPS) in Britain began during the Thatcher years (1980's), and, over the past few decades, The Guardian reports , "almost every major redevelopment in London has resulted in the privatization of public space, including areas around the Olympic Stadium, King's Cross and Nine Elms." One of the most notable areas of privately owned public space in the capital is 'More London' on the South Bank of the River Thames where City Hall sits surrounded by what looks like open public space. The 13-acre site is in fact owned by St. Martins, a Kuwait property company, who bought it in 2013 for £1.7bn. As described by the More London agent, the "development is a modern 13-acre business destination, situated on the Thames between London Bridge and Tower Bridge. Designed by Foster and Partners, the development comprises City Hall, a diverse mix of grade A office space, shops, restaurants, bars, a Hilton hotel, a theatre, a unique open-air music and entertainment amphitheater." Further down their repugnant sales speak they make clear that the public space and what takes place there is in fact under corporate control, stating that, "the local community, up and coming arts organizations and charities are encouraged to use the space for free."
Within these suffocating corporate spaces behavior and access is controlled and landowners are empowered to deny the public the right to peacefully protest. This was evidenced in 2011 when the Occupy Movement set up camp in Paternoster Square (renamed Tahrir Square by protestors) outside the London Stock Exchange, only to be forcibly moved on by police who secured a high court injunction against public access. To the shock and confusion of many of us, it transpired that the Mitsubishi Estate Company, a massive Japanese property developer actually owned the ' public ' square.
The sterile environment of POPS promotes a false image of contemporary living that marginalizes the disadvantaged and ignores the reality of poverty and social injustice, while being a fundamental part of a system that perpetuates both. In such sanitized spaces certain ' types ' of people, buskers, skateboarders, cyclists – the undesirable – are unwelcome; homeless people are shunned, their existence denied, and ' hostile architecture ' – benches with arms making lying down impossible, studded doorways, sloped windowsills and anti-homeless spikes – aggressively reinforce the message of exclusion.
POPS is part of a major change in the nature of our cities as governments justify the sale of public land and buildings as economic prudence, and industrial sites are developed and converted into residential properties or refashioned as commercial units, studio spaces, ' Class A ' offices, etc. This disturbing undemocratic " wave of urban change is characterized by certain key trends, " says Anna Minton, author of ' The Privatisation of Public Space ', " relating this time to the private ownership and management of the public realm. " Minton cites an enormous regeneration scheme in Liverpool allowing Grosvenor Estates (headed by the Duke of Westminster, estimated to be worth around £9 billion) to " redevelop 35 streets in the heart of the city, replacing traditional rights of way with ' public realm arrangements ' , policed by US-style ' quartermasters ' or ' Sheriffs '." Begging, skateboarding and rollerblading will be banned and " any form of demonstration will require police permission. " Systems of control more akin to fascism than democracy, but then corporate institutions are not at all interested in democratic principles, they are totalitarian institutions that have been granted extraordinary powers by indolent governments.
Landowners are free to draft the regulations for these pseudo public spaces, which are not subject to local authority bylaws. Like shopping centers and gated communities POPS are policed by unaccountable private security firms, the relevant rules do not have to be publicly posted and can be used indiscriminately to deny public access; free speech is certainly not part of the corporate model of public ownership, which suits the government very well.
In keeping with the homogenized high streets up and down the country all POPS look and feel alike, creating a disturbing sense of uniformity. Streets and squares without character, all color and diversity eradicated, 'corporatized'; individuality crushed, social conformity demanded. Captured under the umbrella of consumerism people are reduced to mere customers, divided into bands of affluence or need, towns, cities and countries spoken of as market places, the world seen as one giant shopping center in which the values of the market – greed and exploitation, division and selfishness – are promoted in day and night.
The creation of quasi-public spaces, and the selling off of previously authentic public spaces, is one more insidious step in the commercialization of all aspects of contemporary life, and the erosion of democracy; democracy that is already completely inadequate. The massive sale of common space that is taking place in British cities has, the Guardian states , "been strategically engineered to seem necessary, benign and even inconsequential." It is happening within the broader construct of urban re-generation schemes, which take place without any democratic participation; land is sold off in secret, and the voices of local residents, small businesses, social and cultural centers go unheard.
Public spaces serve a range of purposes, they provide a platform for free assembly and collective action and, within cities, where most people live, they are an ever-precious resource. The world of Neoliberalism attempts to reduce everything to a commodity, but public spaces are not simply a financial asset to be sold off to the highest bidder: like libraries, playing fields and community centers they are an essential social democratic resource that must be fiercely defended and re-claimed as ours.
Categorised in: Article
This post was written by Graham Peebles