November 3, 2019 12:00 am
Leave your thoughts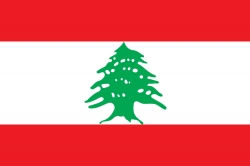 I left you, beloved country, half a century ago.
Wishing to seek a fortune in foreign climes
And to put behind all your politicos and their mendacities.
Over fifty years gone by: and so, fortune there is none.
As it is with you, for much of yours was purloined
By that old tradition called the few taking the all
From the many who toil and moil and broil.
The many have now risen and the few
Fear their anger, their voices, their revolt
And their very rage against their history
Going back so long – their song reverberates
Through Lebanon's valleys, bounces off her
Majestic mountain tops reaching for the sky
And tumbles down back into youthful hearts
That sing it out again – and again – and again.
Rise my youthful friends. Rise. Rise. Rise.
And Rage. Rage. Rage.
Rage against the corrupt and the dishonest.
Rage against the hand that seeks to feed off you.
Rage against the fat of the land elsewhere replete.
Rage against all the wrongs done you.
Rage against your freedoms so slickly sold out.
Rage until your young voices are hoarse
And your sturdy hearts beat a new tune
Singing the glory of Lebanon's inimitable
Heartlands of trees, flowers, valleys, mountains,
Seas, sandy beaches and gentle breezes
That have made you what you are
For tomorrow is yours as yesterday was never ours.
We tried and failed. Over to you now.
You rage and continue to rage until every mountain plateau,
Looks out and sees your brighter, fairer and happier tomorrow.
Categorised in: Article
This post was written by Faysal Mikdadi