May 20, 2020 12:00 am
Leave your thoughts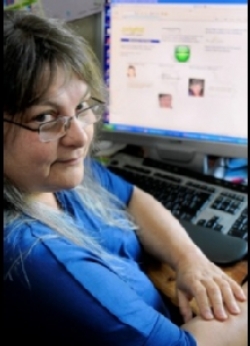 Masterchef 2020 final [and apart from the superfluous Gregg Wallace, why is he STILL here?!]. It is wildly unfair that Sandy Tang didn't win, having produced a near perfect 3-course meal. Hard for us at home who cannot taste the food, but the whole program has been prejudiced against non-whites, older people, and women for many years. The inane benchmark used to be the alleged passion of the amateur home-cooks [after all, there are just so many ways to say 'I really want to win this'], but lately it's been mention of a desire to change careers to work within the food industry [maybe a gastro-pub, writing cookbooks, etc.]
This series tried to redress the balance, though Wallace has been transparent in his bias. If he sees a women he'd like to pull, he flirts. If a contestant has some connection with the milatary, he practially genuflects before them. If he's forced to concede the food of a black or Asian is delicious, he calls him/her "my friend." And he NEVER expresses an original comment at judging time. The best he can do is, "I don't like it." He's on a freebie at some of the finest restaurants in the world, all expenses paid by the license fee.
Thomas Frake, the winning finalist, has undoubtedly offered many dishes of appeal and is himself, an appealing contestant – though this is true of the other two as well. But he presented what was meant to be a flawless meal [allegedly refined typical pub grub] but which had uncooked pastry. Contestants throughout the series have been eliminated for that! And what was Sandy's crime in her perfect Turkish inspired main course? – a slice of pear, which Sandy knows references authentic Turkish flavours. Whereas Gregg's justification for choosing Thomas was that he cooks food that "people like to eat." Not only is it pathetic, I believe the show is rigged. I had suspicions, but I just can't trust the choices of the producer. Web comments from Asians all seem to agree Sandy was cheated out of her deserved win. Though I'm an elderly Caucasian woman… I agree!
***
In her recent shrill-voiced virulent harangue against mainland China, Emily Lau has been begging "the UK and the world" to turn its attention from the pandemic to China's reactions to Hong Kong street protests. She's accusing Chinese Communism of trying to wreck the one nation, two systems agreement with several iterations of the Tory party, which is supposedly in force until 2047. She's also trying to deflect attention away from the revelation of corruption within her own family. None of us here in our lockdowns is privy to the truth. But in the face of HK's pre-virus protests, quite calmly overseen by Carrie Lam until fomented by agitators, unbiased reports from global news agencies agree that the police had to be deployed in order to protect lives and property. Though there was some disagreement about whether the force used was excessive. Lau's repuation as a human rights and pro-democracy activist has been boosted by her contacts as a former BBC and other media broadcaster, as an elected official, and as co-founder of The Frontier, the political party which has been absorbed into The Democratic Party. What she continues to conflate – and it's probably deliberate – is the notion of an economic system [e.g. capitalism, communism, socialism] with a political system [e.g. representative democracy, fascist dictatorship, absolute monarchy]. It is perfectly possible to have a capitalist monarch, or a socialist democracy. Lau fails to characterise mainland China as operating an economic system of State Capitalism. I think she may be finding that it's the post-Brexit as well as the post-virus trade deals which carry more weight than her call to arms for Hong Kong.
Categorised in: Article
This post was written by outRageous!