November 27, 2015 4:03 pm
Leave your thoughts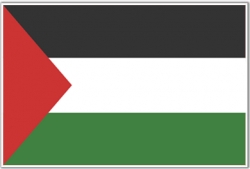 Organised by the Palestinian Return Centre (PRC) and the Council of European Palestinian Relations (CEPR) this vital seminar, which was held on the 17 November 2015, took on a more poignant atmosphere. Especially in light of the acts of violence perpetrated just days earlier where 'seven coordinated attacks' apparently from three hybrid ISIL groups brought France to the heart-stilling- reality of a collective human tragedy. Equally, the 12 November attack in Beirut Lebanon where 39 were killed in Bourj el Barajneh by two suicide bombers were the topics of concerned discussion outside Committee Room 9.
On 13 November 2015 toward the Stade de France, Petit-Cambodge, a Cambodian restaurant in Rue Bichat, a bar opposite le Carillon, Casa Nostra pizzeria in Rue de la Fontaine au Roi, La Belle Equipe bar in Rue de Charronne and in Boulevard Voltaire stalked death. It appeared in the form of black-clothed gunmen carrying AK-47s and suicide vests.
Afterwards 129 souls lay dying, the promise of so many lives snuffed out as easily as one would snuff the golden flame of a candle, leaving darkness where moments earlier had been the pervasive moving light of human relationships alive to the charms of a Parisian evening.
Just one hour after the attacks at 10:30 pm local time "Plan Blanc," the emergency response strategy of the Paris hospital authority, saw the flashing lights of ambulances carrying the schooled preparedness of paramedics rushing toward the dead and dying and those in a fight for that precious mystery called life.
Hundreds of wounded, violated by bullets and shrapnel, were arriving in Parisian hospitals. The severity of injuries, the mounting numbers of wounded added to teams of medics (with different skills working together with great urgency to treat injuries seen and locate injuries unseen). The magnitude of this night of carnage became clear; Phillippe Juvin the head of emergency services of Georges Pompidou hospital was quoted by The local 15thNovember as saying: "It felt like scenes from a war."
Many injuries were caused by bullets to the thorax; and to understand the immense challenge that the medical staff and their patients faced this from Medscape: "Any organ within the chest is potentially susceptible to penetrating trauma, and each should be considered when evaluating a patient with thoracic injury. These organs include the chest wall; the lung and pleura; the tracheobronchial system, including the oesophagus, diaphragm, thoracic blood vessels, and thoracic duct; and the heart and mediastinal structures."
We understand then why so many skilled hands were at work that night as so many families prayed for their stricken loved ones or mourned the loss of daughters and sons. May they melt as snowflakes into the warm hands of their God.
Phillipe Juvin's "it felt like scenes from a war" were transferred from the flickering screen of a shocked human consciousness to the reality of State Power as for the third time since 1848, Francois Hollande addressing the upper and lower houses of parliament (the bicameral legislature of the French Republic) at Versailles said "France is at war." Hollande also said France "will be merciless toward the barbarians of Islamic State group."
With this statement I became instantly aware that the situation for the Syrians had just worsened, the crisis for the Palestinians deepened, the suffering for displaced refugees fleeing poverty, conflict, persecution, corruption, human trafficking and war across the Middle East and North Africa (MENA) made ever more intolerable; and that Islamophobia throughout Europe and North America (and the implicate racism that pervades that destructive word with a particularly misplaced fear for 'Islamic political force') would ignite.
Islam was, is, and remains a peaceful expression of the love and mercy of Allah. Societal, political expression for Muslims, a "political force", is their right and must be defended. For in that sphere of right influence lie the seeds for a deeper understanding of the Muslim faith and its inherent value system of the duty of compassionate-societal-care for others, Muslims and non-Muslims alike, and non-violence, of which Judeo Christian faiths can learn much. Pope Francis: "Christmas is approaching: there will be lights, parties, Christmas trees and nativity scenes ' it's all a charade. The world continues to go to war. The world has not chosen a peaceful path."
The Muslim Council of Britain had placed, on the behalf of 300 mosques an advert across a swathe of British news papers. It expressed condolence, unequivocal condemnation of the "barbaric acts of Daesh" (ISIL). That Muslims had donated blood for the French victims, and "reaffirm[ed]'commitment to the value of pluralism and tolerance as the best defence against those who seek to create division and fear."
This is a compassionate democratic right of Islamic expression of "political force" and that from a community under suspicion under surveillance, called upon by the British governments "Prevent strategy" to spy. This, according to Lindsey German of Stop the War Coalition in 2014 "involv[ed] high levels of surveillance and the involvement of mosques and community organisations in controlling and monitoring young Muslims who might be thought to be under the influence of extremism" clearly this policy is failing, as the surveillance continues.
We have seen that from 9/11 onwards British Muslims have witnessed UK and US led coalition of illegal military interventions into Iraq, Afghanistan and Libya. Successive labour and latterly liberal/conservative alliances and the now conservative majority have, in taking advice from the Department for International Development (DfID) and the Foreign and Commonwealth Office (FCO) have looked historically to undertake and to ensure sustainable development in the MENA by adapting policy to overcome the barriers of 'debt, HIV, conflict, governance, and trade barriers' however as usual governmental policy has been at odds with advice from DfID and the FCO. Instead commercial venture to include profiteering in Iraq and the invidious national-self-interest has been linked increasingly with the "war on Terror." Sound development and humanitarian principles to be worked through and with the institutions of the EU, UN and the World Bank, is adrift in a river of incompetence, and corruption, creating a sea of suffering.
Failed states or "weak states" are viewed as harbouring potential terrorists and therefore targets to attack. Sergei Lavrov, the Russian foreign minister, stated the obvious that "The use of force without the approval of the United Nations Security Council is a very grave violation of international law". "[U]nanimously adopting resolution 2249 (2015)" the UN Security "Council unequivocally condemned the terrorist attacks perpetrated by ISIL – also known as Da'esh – on 26 June in Sousse, on 10 October in Ankara, on 31 October over the Sinaï Peninsula, on 12 November in Beirut and on 13 November in Paris, among others."
We have then a plan which will negatively affect all sovereign subjects in mainly Muslim populated countries and the resentment of law abiding Muslim communities who must be heard. For just as they condemn the "barbaric acts of Daesh" they are within their unapologetic democratic right to criticise a foreign policy that only increases the probability of young Muslims to become radicalised and perceived rightly or wrongly as the enemy within with no allegiance to their country of birth and therefore nationality, allied to Islamic State's nihilist and brutal actions, they are then, as far removed from Muslim values as Israel's brutal actions in the occupied PalestinianTerritories are from Judaism.
The war is on, warships afloat and war planes searing the skies over Syria thus the suffering of innocents is to increase exponentially. And the understanding of a deeply religious, conservative Middle East society to be silenced as the true jihad, the essence of Islam, peace, peace, peace, my brothers and sisters, peace, peace, peace. As-salaamu alaykum "Peace be upon you" for all, is again to be assaulted with the withering contempt of western powers with an all consuming self righteousness that will "rampage in the name of virtue." (Noam Chomsky)
The aforementioned seminar then, in my mind, was to be drawn into the contextual dynamic of the events in Paris and Beirut.
Committee room 9
One expected heightened security on arriving at the Houses of Parliament but it was the civil face of 'democracy-as-usual' as I passed through a relaxed security on my way to committee room 9.
Chaired by Tommy Sheppard, Scottish National Party (SNP) spokesperson, Cabinet Office and member of the recently formed SNP Friends of Palestine, the panel comprised H.H Prof. Manuel Hassassian Palestinian Ambassador to the UK, Andy Murray Director of SNP Friends of Palestine, and Karl Sabbagh Palestinian-British historian. Naturally, representatives of PRC and CEPR were to address the audience.
I remained cautious for this was an opportunity for the SNP to declare, in principle, a certain solidarity with Palestinians, and to politicise (though not necessarily cynically) questions arising in context of that relationship where historical similarities of The Nakba and the "Highland clearances" which now permeated Scottish claims to independence and return of land to Scottish ownership, thereby alarming certain commentators and bodies for and against such a move.
William Astor for The Spectator 23rdMay 2015 asking plaintively "Are we estate owners now to be nationalised or made to feel so unwelcome that we have to sell up in a Mugabe-style land grab?" The Scottish Republican Socialist Movement (SRSM) quoted Marx: "in Scotland areas as large as German principalities are dealt with ' by the peculiar from of property: under which the embezzled lands were held." Further SRSM shared that a "concerted system of state terrorism imposed a revolutionary change onto the Highlands. The economy was reduced to colonial subordination." Henry Hill writing in Conservative Home 3rdDecember 2014 mulled "there's something slightly archaic about a political campaign for land reform. It smacks of such the great Irish political battles of the Nineteenth Century, or the Highland Clearances ' "Who owns the land" is, courtesy of the SNP, once again one of the core issues upon which a 21stCentury political party is campaigning."
That the above being so, and the SNP being a nationalist movement, the SNP would naturally seek national-political advantage through comparisons of oppression, though the fact of "forced displacement" through terror, land grabbing was/is prescient for questions on occupied Palestine.
The Highland Clearances or "Fuadach nan gaidheal Gaelic for "eviction of the Gael" took place between the 18thand 19thcenturies, defined as "an enforced simultaneous eviction of all families living in a given area such as an entire glen or "deep valley." The evictions were brutal with no recourse under "Scots law" the cultural topography of the Clan System and Gaelic culture had thus been dealt a vicious blow. We find "In the early 21st century, more descendants of Highlanders are found in these Diaspora (Scottish Lowlands, North America, and Australasia) destinations than in Scotland." (Wikipedia)
For the Palestinians we add from the above comparisons UN Resolution 194 the "right of return" as an inalienable right of Palestinian Diaspora where many refugees reside, generationally; in camps of squalid condition, many that inhabit those camps indeed 97% will not under any circumstance renounce that right. UN Resolution 194 was adopted on December 11, 1948 however we know that, these are advisory resolutions and there must not be, "obligation or enforcement "of resolution 194.
The speakers and attendees found the international community response shameful, indeed my Freudian slipping pen wrote "sham-full." And so we were taken through the plethora of UN resolutions against the actions of Israel in the occupied Palestinian Territories. Ambassador Hassassian finding sense between the afferent-efferent Scottish Palestinian relationship, suggested it could be a march to freedom, yet Israel was "clinging to the geography [of Palestine] whilst getting rid of the demography" he listened to a recount of the history of Scotland and Palestine where both groups of peoples were seen at various times in history as "semi savages". With his usual dignity, he asked rather implored the International community to "walk the walk" not just "talk the talk."
Andy Murray the "lead" on SNP Friends of Palestine had persuaded 30 MPs of the standing 55 SNP MPs to be declared supporters for SNP Friends of Palestine. The MPs calling : "for an end to the Israeli occupation and withdrawal from and removal of all illegal Israeli settlements and support the Palestinian 'Right of return'." Murray himself had been stripped searched, and thrown unceremoniously into a cell whilst traversing Ben Gurion airport. This was an affront to democracy and would be a point of political developments to be discussed in Westminster and Scotland.
To put his hour long incarceration in perspective, Murray had earlier written: "We will highlight specific issues such as the continued construction of illegal Israeli settlements in occupied Palestine, the worsening treatment of Palestinians living under Israeli military occupation, and a raft of brutal legislation passed recently by the Israeli Security Council which, for example, can condemn Palestinians to a minimum of 4 years in prison for simply throwing a stone."
So with the Jeremy Corbyn tenure as leader of the labour opposition and his unequivocal support of Palestinian rights: "I am absolutely committed to a meaningful peace process between Israelis and Palestinians and that has to be one based on the 1967 borders." The SNP can force questions on Israeli criminality to be addressed in the Houses of Commons in alliance with others concerned by the brutal occupation and British arms sales to Israel totalling 4 billion pounds.
With then the premise of international law collapsing around us and one SNP MP to suggest we are witnessing not just the ethnic cleansing of Palestine but genocide, the murmur that rippled around committee room confirmed once more that which we have always known. My mind threw up a statement by Recep Tayyip Erdogen in The Times of Israel July 17 2014 "Since (the creation of the state of Israel) in 1948 we have been witnessing this attempt at systematic genocide every day and every month," he said. "But above all we are witnessing this attempt at systematic genocide every Ramadan."
Finding "ways and mechanism" to solidify this Scottish Palestinian relationship are to come, for in the West Bank and Gaza every day is a bad day as Israel tightens its apartheid, criminal noose around the innocent necks of so many Palestinians.
No matter and despite all assault Ramadan will remain the time when Muslims in their usual peaceful actions celebrate, commemorate, the blessed first revelation of the Quran, as their Islamic faith requires. In Palestine and all assaulted states across the MENA.
Clive Hambidge is Human Development at Facilitate Global. Clive can be contacted by email: clive.hambidge@facilitateglobal.org.

This article first appeared at http://facilitateglobal.org/new/archives/3502

Categorised in: Article
This post was written by Clive Hambidge